Chief executive outlines scheme's flaws and proposed amendments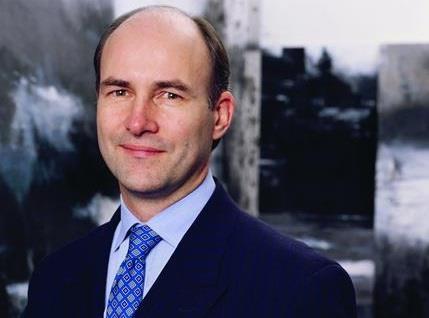 Hiscox chief executive Bronek Masojada has written to the House of Lords and MPs outlining the flaws in the Flood Re scheme and proposing changes.
In the letter, seen by Insurance Times, Masojada described Flood Re in its current form as "a sticking plaster for a gaping wound".
Peers are due to examine the Flood Re portion of the Water Bill on Monday (31 March).
The chief executive wrote: "This important measure was designed to be a societal response to the growing challenges of flood.
"However in its current form, Flood Re will not solve the problem of unaffordable flood insurance that it was created to address, nor does it take into account the changing nature of flood, or the industry's ability and risk appetite to provide cover for those excluded."
Cost and complexity
Masojada's main problem with Flood Re is that it will not protect some of those who will help pay for it.
The scheme excludes properties in council tax bands H and I and owner-occupied homes built after 2009, yet Masojada estimates that these properties will pay 8% of the annual £180m levy despite not being able to benefit from it.
He also criticised the complexity of the scheme's inclusions and exclusions.
He wrote: "It is this very complexity which is the flaw of Flood Re.
"When the next flood arrives we will see divisive scenes where those who are subsidising their neighbours, but unable to access flood insurance themselves – other than on very free market terms – will be understandably angry with those who implemented this flawed approach. This cannot be what the Government was hoping to achieve with Flood Re.
He added: "We, and others who share our concerns, remain committed to creating a Flood Re scheme that is fit for purpose and built to last. This is not what we have at present."
Proposed amendments
In a briefing note accompanying the letter, Masojada proposed a number of changes.
He suggested the programme could be expanded to cover an additional 10 million homes, which would increase the levy by £100m.
The main objection to including more high value homes is that those less well off would be effectively subsidising the rich. But Masojada argued that the "progressive nature" of Flood Re would mean the better off would still pay more.
He also reiterated his call for a £160,000 cap on the amount insurers can claim from Flood Re, which he said would ensure the most valuable properties would not impose excessive costs on the scheme.
Masojada also backed two amendments to the Water Bill, which contains the Flood Re legislation, which will be put forward by the Earl of Lytton.
The first suggested amendment is that every policy subject to the Flood re levy should be covered by the scheme.
The second is tha the levy should be proportionate to the council tax band of the household concerned.
Masojada said the Earl of Lytton's proposed amendments would "rectify the considerable flaws in Flood Re, so that the scheme will pass the test of floods like the ones we have recently experienced."