Polaris's imarket solution bridges the gap between e-trading platforms and insurers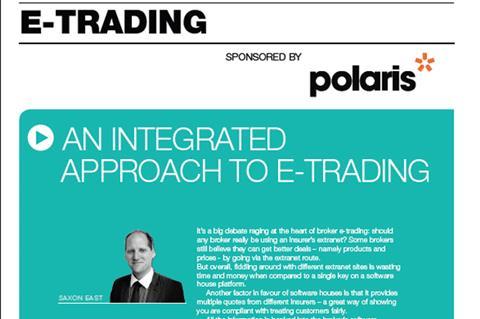 Polaris's imarket solution provides e-trading platforms with real-time access to insurer data, so that brokers can instantly canvass the market for the best insurer prices and terms for their clients.
Insurance Times, in association with Polaris, has produced a report on how imarket works to open up the e-trading market for brokers and their clients.
To read more about the benefits of integrated e-trading, and to download the full e-trading report sponsored by Polaris, click here.