The internet has been the biggest disrupter to the insurance industry in recent years. Premium finance provider PremFina's chief executive Bundeep Singh Rangar discusses how companies can make the most of the market's shift online by becoming more digital themselves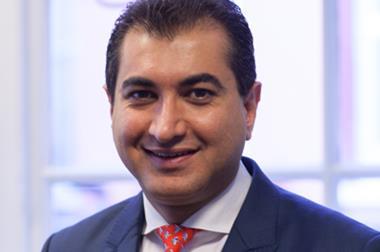 The UK insurance market is changing rapidly and becoming increasingly digital. More and more, brokers and insurers are engaging with customers online via direct-to-consumer websites. Despite this, recent research by US investment bank Morgan Stanley found insurance consumer satisfaction with a multichannel experience to be well below market average.
Unmet customer expectations aside, brokers face an increased challenge in attracting new accounts and retaining high-value customers in light of continuous innovations by competitors. It is crucial, therefore, that brokers become more digitally enabled to improve the experience of customers, which ultimately drives profit.
To 'up' their digital game, brokers need to look beyond 'quote and buy' functionality when implementing changes. They need to consider the entire business life-cycle, from prospecting, customer acquisition and relationship maintenance, to renewal.
Where to start: search engine optimisation (SEO)
According to research by US online sales and marketing software company HubSpot, 78% of Internet users conduct product research online. That means your website stands a good chance of being a prospect's first impression, making Google your new business card. In the highly competitive insurance market, it's farcical, however, to take a "build and they will come" approach with a simple website presence.
Visitors will come if your website appears on the first page of a search engine query result. That can be done inexpensively by utilising search engine optimisation. Start by listing keywords that your ideal customer would search for. Then decide which keywords have the best opportunity to top the rankings. You want to target those keywords with high search volume but low competition and optimise your website around primary keywords chosen, as well as creating engaging content around them. Earning links to your content from other websites helps it get discovered online.
And don't forget mobile Internet. Research indicates that more than 20% of initial searches for insurance are conducted on mobile devices. It is imperative for websites to be responsive on mobile phones and tablets.
Where to stop and think: Putting Dig Data to work
Once you've drawn in the customers who can now find you more easily online, your website must score high on user experience. Big Data provides a means to analyse on a regular and in-depth basis exactly what and where you're getting right. And to identify where and what's missing the mark.
A glimpse of what's involved is well illustrated in the analysis performed by a global insurer Hiscox. A relentless focus on analytics allowed it to identify a gap in the number of website visitors and those starting the process of generating a quote. To close that gap and increase the number of visitors completing the quote generation process, Hiscox tested multiple variants of its website for traffic and lost leads. This analysis led them to redesign the site to make it easier for customers to generate quotes, boosting lead conversions by nearly 10%.
How to grow: customer relationship management (CRM)
In this challenging economy, brokers need to maintain high-quality relationships with their customers, increase product portfolios held by them and reduce customer churn. For this purpose, they should turn to a CRM system that can help them get to know their customers and identify opportunities to cross-sell and up-sell additional products. Brokers can use it to optimise marketing efforts by ensuring relevant information is delivered to customers at the right time, according to their stage in the purchasing journey. Regular and relevant content is key to building relationships online. By continuously and closely analysing data within the CRM systems, patterns and trends can be spotted to help brokers and insurers become more proactive in advising customers about products of interest.
To supplement data gathered from the CRM system, brokers should also connect with customers via social media to get to know them personally and find out more about their business and its requirements. LinkedIn and Twitter are particularly relevant for brokers. Monitoring conversations on such channels allows them to jump in when they see an opportunity.
Such a multichannel approach can also be used as a way of building word-of-mouth by capitalising on positive reviews. It can also reduce customer frustration and cancellations when utilised for 24-hour customer service and feedback management.
A combination of all the tools above, which could talk to one another to provide a holistic view of a company and its customers, is what will allow brokers to create a digital-ready organisation that quickly evolves and rapidly responds to meet both marketplace and individual consumer needs and expectations.