Trak Global's chief executive and co-founder talks innovation, telematics and technology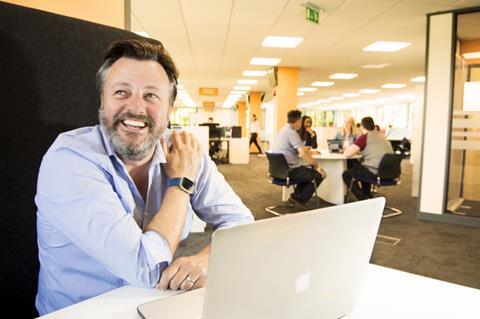 The use of telematics in insurance has led to a 'black box revolution'. And the technology has especially benefitted young drivers.
It has not only made them safer drivers, but has also massively reduced their premiums.
But telematics firms are now looking to target new customers.
Trak Global chief executive and co-founder Nick Corrie spoke to Insurance Times about why his company has set its sights on the fleet market and how it intends to stay ahead.
The company was founded seven years ago by Corrie, who comes from an insurance background, along with Alan Cottrill and tech-wizard Kamram Mahmoudzadeh, and it now claims the spot as the seventh largest telematics provider for insurance in the world.
Before smartphone-based telematics apps like Trak Global's young drivers policy Carrot, telematics-based policies were only feasible for drivers whose premiums were high enough to absorb the huge cost of installing the black boxes.
Carrot reported 42% fewer accidents amongst its policyholders in 2015 compared with similar products from other insurers that did not use telematics.
Trak Global has extended the Carrot principle, providing rewards and discounts for safe and sensible driving, to the mainstream market, offering policies to more experienced drivers.
It now wants to bring its experience into the fleet market.
Corrie says: "We want to use telematics technology in areas where it is going to add usable data for underwriting decisions.
"That just hasn't happened in fleet."
Thinking differently
The first step in the process to enter this particular market has been the launch of a free telematics app for business drivers.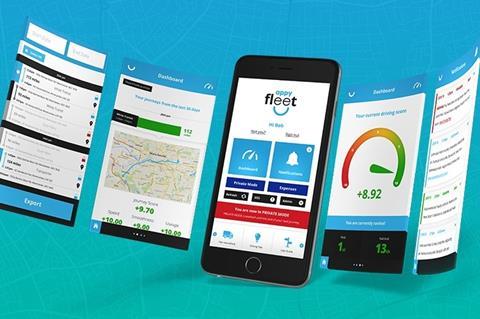 Appy Fleet, which uses the same telematics technology as Carrot, has been endorsed by RoadSafe and is free to download for drivers all over the world.
Managers can also access data on how their employees are driving through the app's manager portal.
Corrie explains that although the app is free to use for now, Trak Global will create a premium version if fleets like it.
"It is the kind of thing Google would do," he says.
"What we are trying to do is to think a bit differently. And if fleets like it, and they use it, then we will add efficiency based things."
And in a competitive environment such as the UK motor market, innovative thinking is crucial.
But Corrie says that he welcomes the tough market as it "raises everyone's game".
Seizing opportunities
He further explains that this competitiveness has accelerated the growth of high quality technology companies to enter the market.
Telematics policies accounted for 17% of the cheapest quotes in August according to research from Consumer Intelligence, a number that is on the rise.
Corrie says: "We've suddenly got a market leading position. We've got the best technology, the best understanding of that technology and how it interfaces with the insurance market."
However, he says that, in the past, the UK has had a tendency to lose out to innovative start-ups and tech companies from overseas.
Corrie points to personal computing in the 1980s. The biggest UK suppliers were Amstrad, led by Alan Sugar, now Lord Sugar, and Acorn Computers, led by Sir Clive Sinclair. At the same time in the US, a company called Apple was starting up.
"Alan Sugar was a world leader in computing back then. Now he has a property business," says Corrie.
"We, as a country, are quite good at the innovation bit but never take it further. We've got to break out of this UK small time thinking."
A changing landscape
The growth of telematics has also been fuelled by advances in the development of autonomous vehicles.
Research has found that most cars will have built-in telematics in the coming years, with companies such as Ford and Tesla racing to put driverless cars on the roads by 2021.
However, Trak Global is keen to stay in the smartphone space and see this as the future of telematics, rather than built-in hardware.
Corrie says: "It will take a long time before fully autonomous vehicles will be on all the roads in all of the world and in that process technologies will change, emerge and adapt; and data will drive understanding of behaviour in the algorithms that are seen inside the autonomous cars.
"We are very keen on being in smartphone world, because that sort of leaps beyond the car data. And it is something that has a direct interface."
He adds that the successful insurers will be the ones that figure out how they can thrive profitability in a changing world.
And that he himself intends to be at the heart of that change.
"We have data. And if we understand that data, are clever and responsive and look at market trends, then we have a place in that."