Trak Global restructures and announces refinancing deal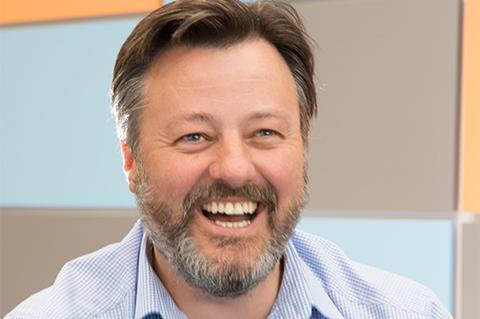 Track Global Group has announced a senior debt financing deal with HSBC and a new group structure as it looks to expand into Europe and North America.
TGG chief executive Nick Corrie (pictured) explained that the new structure divides TGG into two new group divisions: Carrot Risk Technologies, owner of the Carrot young driver broker, which has nearly 50,000 customers on its books; and Trak (Global Solutions Ltd), which incorporates the Trak Global Solutions technology business, Trak Labs R&D hub and the Appy Fleet operation.
"Trak Global Group is now the UK's leading telematics player, but our strategic ambitions increasingly stretch beyond the domestic market," said Corrie.
"We are already the seventh largest in the world, but we want to be number one. We want to move our live connections from the current hundreds of thousands into the millions and increase our EBIT tenfold to £50m in 2020.
:We think we can be the UK's first telematics 'Unicorn,' exporting our expertise and taking advantage of our currency-led competitiveness."
Corrie said the telematics division plans to expand into North American, European, and Middle East markets, where TGG expects growing demand for subscription-based business drving telematics, and rapid growth of usage based insurance (UBI), especially in the US.
The global telematics market is forecast to grow from £11.6bn in 2015 to £38bn in 2020, or 55m units installed (2015: 15m). The number of customers using telematics in the UK alone is expected to grow from 0.6m now to 1.3m in 2019, mostly among young people who are comfortable using technology to manage their driving behaviour, according to TGG figures.
"In Insurance, we want to establish App technology with more vehicle manufacturers (OEMs), and offer them a fully-fledged customer UBI propositions, including TPA services and risk management," Corrie said.
Corrie said TGG is currently exploring deals with a number of car manufacturers, where the company provides scoring, product design and telematics technology expertise, while Carrot provides access to its capacity panel and delivers policy administration and customer interaction.