With Partners& growing into its first maturity stage, Insurance Times gets the story behind the business' progress so far
Independent broker Partners& launched into the UK market in April 2020 - and has gone from strength to strength since.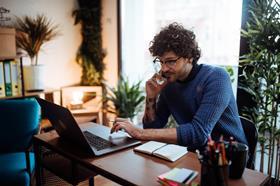 According to its most recent financial results for the full year to 31 March 2022 - published in February 2023 - the broker achieved group-wide gross written premium (GWP) of £110m and grew its headcount from 250 to 400 employees.
When Partners& was formed out of the amalgamation of five insurance brokers – including MRIB Insurance, Independents, La Playa, CGI and Versatile – the business employed 140 people and controlled £65m GWP.
Its growth since then has turned the company into a recognisable name within the UK broking market – but what has driven this growth?
According to Lee Davey, managing partner at the firm, the broker's focus on being "boutique" and "advice led" is paying dividends with clients.
At the coalface
Davey began his insurance career in 1988 after leaving school at the age of 16 and joining a Devon-based broker as an office junior.
By the age of 21, he was given the opportunity to manage his own branch of the broker. From there, went on to become regional director for the north east at 30-years-old.
When his first employer – Hill House Hammond – was acquired by then Towergate-owned Folgate Insurance in 2004, over 2,000 staff were made redundant and Davey was tasked with giving members of his team the bad news.
"That was the darkest time of my career," says Davey. "I had 70 odd people I looked after and loved like a family and all of those people, including myself, were going to be made redundant.
"But it's through turmoil that you learn about yourself."
Following this redundancy, Davey jetted around the world for 12 months before returning to work as UK sales director for a division within Towergate Insurance. He subsequently rose to managing director of the firm's business in the south west.
From here, he was headhunted to join Jelf - he worked as its regional managing director for the south west between 2011 and 2017.
'A revolution in Devon'
While at Jelf, Davey began to think that the entrepreneurial style of broking that he aligned himself with was not being fostered in the established brokers he was working in.
Following a soul-searching trip along the coast of California in the summer of 2018 - in a van he affectionately branded "a Scooby Doo Mystery Machine" - Davey decided to purchase his own broker in his home county of Devon.
After a chat with ex-Jelf boss Phil Barton about the state of the industry in 2019, the two launched Partners& by combining a number of brokers.
When designing the business, the two partners made sure to be intentional about the sort of broker they wanted to create.
Davey explains: "I didn't want it to be the biggest broker, I had no desire for it to be huge – but I did want it to be bespoke. I wanted it to be like a boutique hotel.
"I wanted it to feel different. [Around] 80% of what we do can't be changed – policy wordings, endorsements, schedules – but that 20% formed of the wraparound and the client interaction can absolutely be formed in the image that you want."
Davey believes the broker market had lost sight of its purpose, its clients and the communities it served - something which the creation of Partners& sought to address.
"People love advice and should receive the correct advice – that's why I joined the sector at 16, to give that advice," he explains.
"I felt there was a better way – the market of scale, commoditisation and globalisation had lost sight of that.
"That's how I felt. So, in my own little way, I said 'ok, I'm going to start a revolution in Devon'."
A new approach
To create this different sort of broker, Partners& is organised around a set of core values that are integrated into the structure of the business.
Davey says: "We've got a set of core values that run through the business and we hold ourselves to account on those core values – every decision we make, we overlay our thinking to those values and if they don't fit, we don't make that decision."
These core values are people focused, Davey notes, and are concerned with treating both clients and staff as "people, not processes".
He continues: "When firms are focused on the process and not people, it becomes very dull and grey.
"We're a people driven business and the question for us is how do you innovate to keep clients front and centre in a changing world?"
Davey explains that keeping clients at the forefront of what Partners& does is about making sure they understand the products they purchase.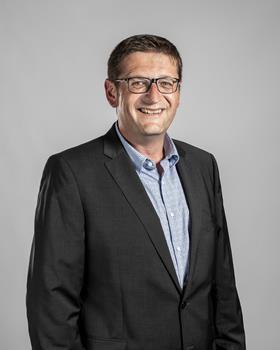 He says: "We're challenging the traditional approach of price, price, price.
"My approach is we can get to the price, but whether the policy is effective and it's going to make your business resilient in the event of an incident is what I'm concerned about.
"We'll ask clients challenging questions about the first things a chartered loss adjuster would go for in the event of a major incident – they may not always like you challenging them, but invariably they do in the end because they know you have their best interests at heart, as a partnership should be.
"We want to make sure that the [cover] is resilient so that when they do reach for it, it will do exactly what they think it's going to do – nice and boring."
For Davey, this approach allows Partners&'s broker staff to feel a sense of fulfilment too. He explains: "This is what I'm passionate about.
"If you don't get [broking] right, it finishes businesses – if you do get it right, it saves businesses. That's a reward for someone - your advice ultimately saves businesses."
Intentional growth
Although Partners& was initially a startup, Davey now believes that the business has entered its first maturity stage, employing a considerable number of staff.
The challenge of scaling up a business like Partners&, Davey says, is maintaining the same dedication and focus on clients as it held at launch.
"If you grow and you're huge at the end of it, you lose the very essence of what you've tried to become," he explains.
"We think there's an optimal size. We have no desire to be the biggest broker in the UK at all - if you go over 2,000 employees, you start to become a little too diluted."
This impulse to retain the intentional nature of the business does not mean that the broker is not seeking to grow, however. What it does mean is that Partners& is focused on seeking out like-minded firms and people when making acquisitions or hires.
Davey says: "We're very much intentional if we're going into areas or we look for talent."
In April 2022, Partners& bought Scottish broker MacDonald Group in a move that saw it enter the Scottish insurance market.
"The MacDonald Group absolutely subscribes to an advice led approach – that intentional buy of MacDonald Group is because [it is] an advice led business and the step into the Partners& approach isn't foreign [for the company]," Davey adds.
Making staff feel valued at Partners& is also a key tenet of the business. For example, it launched an employee share ownership programme last year that allowed 120 employees to hold a real stake in the business.
Davey says: "The blank piece of paper we had when we started this business enabled us to really look at different things around people. What we were cognizant of was the old adage that you spend as much time at work as with your loved ones.
"So we really thought about how we could achieve that balance and create an environment for people where they worked hard, did right by their clients and did right by their colleagues."
The growth in staff numbers at Partners& has humbled Davey, who tells Insurance Times that "a lot of great people have joined us recently".
Alongside a focus on delivering real partnerships with clients, what keeps him motivated is providing for his staff.
"What a responsibility we've got to make sure this business continues to what we wanted it to do," he says.