We talk to key figures in the industry about the future of insurance's digital landscape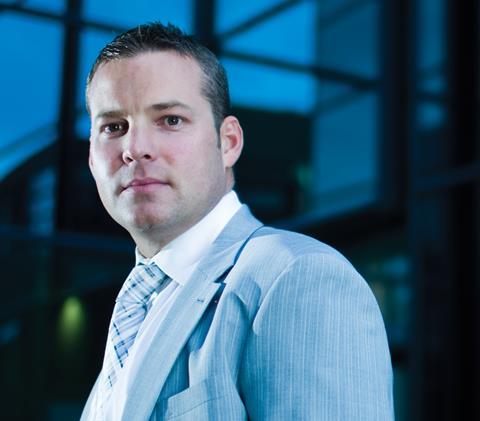 Q&A with LV= ecommerce director Paul Wishman
Q: What will the insurers of the future look like?
A: Insurers will be much more influenced by customer demand. Previously, insurance companies have dictated what they will give a customer. Our future will be largely determined by the customer: rather than us pushing down messages, I think we need to respond to the customer's online discussions. They are going to be more demanding as far as service is concerned, especially with Twitter, where there's the expectation that you'll get back to them within an hour.
Q: Has the commercial lines sector been too slow to adopt new technology?
A: The commercial lines community seems to be beating themselves up a little bit too much about this. It's understandable that personal lines was at the forefront. From what I see from their e-portals, if they were a little bit behind the curve, things change, and there are some good examples out there of how e-transaction is becoming a lot more prevalent.
Q: How far will e-trading go in commercial lines?
A: We need to recognise that commercial lines is a more complex beast. I think for the big-ticket stuff, there is always going to be a need for old-fashioned underwriting and the telephone. Because of the level of complexity, you wouldn't want to make it too automated, because there is a need for an underwriter and a broker to get involved and really assess the risk.
Q: How did LV= win the E-Commerce in Action award at the Insurance Times Technology in Insurance awards?
A: We were able to demonstrate that we were harnessing and using different channels. We we try to
be in the vanguard of different sectors. We are the only financial services site, as far as I'm aware, that has video support in the brochure-ware and post-sale as well. We are doing some great things with customer care online, but it is completely integrated with our offline channels.
Q: What has been the biggest change in insurance IT over the past five years?
A: I'd say the proliferation of devices, the different screens we have to contend with, be it smartphones, iPads and so on. I think another big change has been comparison sites. From the distribution perspective, that's been the most significant change, certainly in personal lines.
Q: What's been the highlight of your career so far?
A: I'm very proud of being involved in two successful start-ups, Insurecom and Esure. That said, I would also say being able to obtain the LV.com domain and turning the website from something that was an also-ran to a leading site in the industry today.
Market views
Will 2012 be the year that brokers fully embrace commercial e-trading?
No - Ian Russell, underwriting director, APC Underwriting
"My opinion is that over the next five years, there won't be a point where everyone rushes to enhance their systems to go online for SME trading. Systems take a lot of time and money to develop, and I think people are more and more interested now to develop their systems and enhance their online technology.
"I don't necessarily think there will be a point where everyone rushes in. I think everyone's been thinking for the last three or four years that the SME market is going to go that way, and people have been releasing systems and updating their old systems."
Maybe - Gareth Hemming, regional broker director, Aviva
"It's difficult to be precise, but for me the answer is that it isn't far away. My logic for this is that both insurers and software houses are investing more and more in commercial online solutions and, as a result, there are increasing numbers of products being made available to brokers.
"This means there are more opportunities for brokers to reduce the costs of trading with insurers at a time when regulatory costs are increasing. So I believe the conditions are right for 2012 to be the tipping point, but ultimately it will depend on how willing we all are to change our trading behaviours."
Yes - Jonathan Davey, chief executive, Keychoice
"I think there's certainly some evidence that this is the case. But one of the industry challenges that we have at the moment is that far too many brokers are using a variety of different quotation tools to get a price, then ringing up their local branch office and asking them to do it for 5% less. The fact is, until insurers stop that practice, e-trading will not be a reality across the whole of the market. Insurers need to understand the folly of the situation. Logic dictates that the lowest and highest price on the system are both probably wrong.
"The good news is that, for the first time, there are beginning to be some green shoots with brokers' attitudes. They are understanding that they need to use the technology to drive out the costs in the way in which they are trading with insurers, and if they do that effectively then there is a chance that 2012 could be a really good year for electronic trading. "Bluntly, the broker that doesn't wake up and smell the coffee needs to expect their business to be running less efficiently than some of their competitors."