Insurer aiming for further double-digit commercial growth in 2015 but expects motor slowdown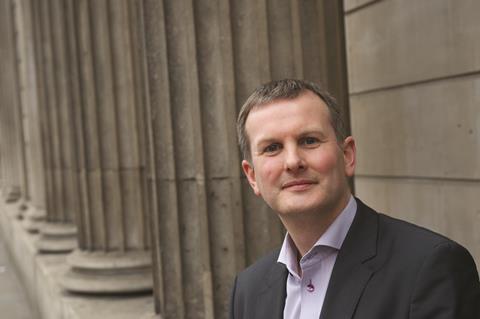 Covéa Insurance's improved 2014 results are just one step on the insurer's journey, according to chief executive James Reader.
Speaking to Insurance Times about the results, which featured improved profit, premium and combined operating ratio (COR), Reader said his company had made a number of investments in 2014 that would not bear fruit until 2015.
He is also expecting further double-digit growth in Covéa's commercial division, which grew 12% and exceeded £100m gross written premium (GWP) for the first time.
Reader said: "It is not the end game for us. We have got a lot of activity and investments going on to drive this business forward for the future.
But he added: "As a step on that journey it is a very pleasing reflection of a lot of hard work and effort that has gone in over the first two years of Covéa Insurance."
Home investments
While overall underwriting profitability improved at Covéa, the home and motor books' performance deteriorated (see table below).
The worst performing area was home, where the COR jumped by 6.3 points to 100.4% from 94.1%. This was partly caused by the severe weather and floods in the first quarter of 2014, but Reader said another contributor was one-off costs from developing capabilities.
One was the shifting of home claims management, which the company had previously outsourced, in house. Reader said: "We are seeing significant improvements already in the quality of the service that we are delivering to our customers and also in the financial results in terms of the costs of managing those claims.
"But the benefit of that is going to come through in 2015 as 2014 took some of the strain of the up-front costs required to establish that capability."
The company also invested in improving rating and underwriting, which Reader said would also start to show benefits in 2015.
Commercial development
Covéa is also investing in its commercial business, which Reader said remained "a big area of focus" for the insurer.
"We have been investing in people, processes, improving our products. We have made some technology investments as well."
Reader said that the commercial investments were already showing benefits, but he added: "Some of the investments that we have been making are going to bear fruit in 2015 and beyond rather than be reflected in the numbers we are publishing this week."
Commercial is Covéa's most improved area. Its 2013 underwriting result was hit by reserve strengthening for prior-year claims – mainly in commercial motor –resulting in a COR 118.5%.
But in 2014, the COR improved by 20 points to 98.5%.
Reader is expecting that the commercial division will continue to produce "continued significant double-digit growth" in GWP after its 12% growth in 2014.
He added: "That is the area where we would expect to see the most significant growth in 2015."
Motor slowdown
One area where Reader is not expecting big growth is personal motor. The COR worsened by 5 percentage points to 97.2% in 2014 (2013: 92.2%) because of claims inflation and reduced pricing.
Covéa grew its personal motor GWP by 25% in 2014, but Reader said: I wouldn't expect to see the same level of growth in 2015 as we saw in 2014. The trends there are such that we are not going to push for growth for growth's sake. I would expect us to grow in motor but at a much more modest rate."
Covéa Insurance's 2014 COR breakdown
| | 2014 (%) | 2013 (%) | Change (points) |
| --- | --- | --- | --- |
| Personal motor | 97.2 | 92.2 | 5 |
| Home | 100.4 | 94.1 | 6.3 |
| Commercial | 98.5 | 118.5 | -20 |