Simon Cooter says Covéa and Sterling merger will mean more for brokers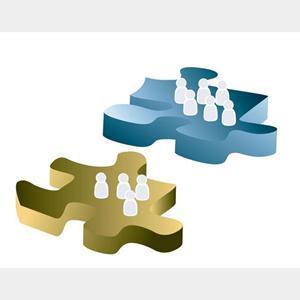 Covéa has unveiled its new management team today ahead of of a move to merge parts of its business with Sterling by next year.
As a result, Sterling personal lines and commercial lines director David Sweeney will leave the insurer.
Sterling managing director John Blundell will become Covéa deputy chief executive, while James Reader will remain as chief executive.
The transfer of the insurance business of Sterling into Covéa, under Part VII of the Financial Services and Markets Act 2000, will be subject to approval by the High Court.
It is expected the transfer will be completed by the end of the year, at the earliest.
Brand
A decision has not been made on whether the combined businesses will operate solely under the Covéa brand. The Sterling brand could remain where both businesses do not have an overlap.
Blundell said the Sterling brand would be reviewed, along with other areas of the business during the year, in an exercise that will include feedback from brokers and customers.
In the meantime, both businesses have already started to integrate parts of their business where there is an overlap.
Strategy
Covéa commercial lines and high net worth director Simon Cooter said the combined business will focus on the best from both organisations; including strategy, products, processes, underwriting decision making and capacity.
Cooter said: "We have no intention of changing things that are working but we will look to find ways to offer more.
"The combined organisation will have a broader risk appetite, we will have more capacity. If we can find ways to add new things without taking anything away I am even more confident the brokers will value us even more than they do today.
"We are absolutely clear we want to be high end, with better quality underwriting and claims service. That's where we want to be in the value chain, because that is what brokers value."
Staff
Following the merger, the combined operations will continue to operate in all of Covéa's ten locations, while the commercial and high-net-worth businesses in Reading and West Malling will remain as significant sites for the business.
Cooter said he also expected the headcount to increase amid plans to expand.
Blundell added: "Ultimately the headcount in the combined operations in the next 12 months will be bigger than it is today because we are looking at growth across the whole product range."
Commenting on Sweeney's departure Blundell said: "David has been superb for the business. From a personal perspective I have enjoyed every minute of working with him and he was instrumental in the growth and success of Sterling. He has decided to step aside. We wish him well."
The new executive team to lead the enlarged organisation will be:
James Reader – Chief Executive
John Blundell - Deputy Chief Executive
Clive Bryant - IT & Business Services Director
Simon Cooter - Commercial Lines & High Net Worth Director
Laurent Eckert – Chief Risk Officer
Adrian Furness - Claims Director
Carol Geldard – Retail Distribution Director
Simon Kneller – Actuarial Director
Edgar Penollar - Finance Director
Tony Pritchard - Commercial Director, Protection