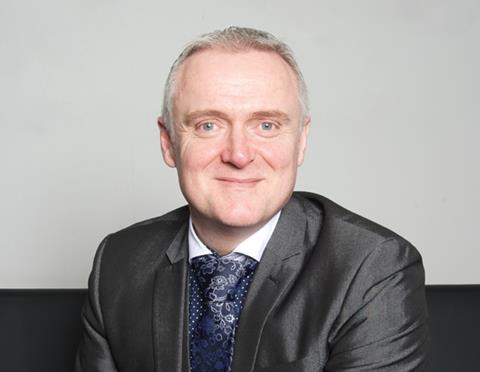 Elite Insurance chief executive Jason Smart may be a former lawyer, but you get the distinct impression that he is not a big fan of Lord Justice Jackson.
You can hardly blame him. Elite is a big after-the-event (ATE) legal expenses insurer, and Jackson's proposals for legal reform, which came into force at the beginning of this week, will slash the premiums insurers can earn from this line of business.
This might be a bit of a problem for a company that derived just shy of 56% of its gross written premium (GWP) from ATE insurance in the year to 31 March 2012.
But Smart is not fazed. He expects the company's GWP, projected to come in at £100m for the year to 31 March 2013, to grow to £250m
by 2018. Smart insists: "We are determined to get to that."
The question is how this ambitious target can be achieved profitably in a tough market. Ironically, the very legal reforms that forced Elite's transformation might hold part of the answer.
Adapting to change
One of the keys to Smart's confidence in hitting his target is Elite's ability to move quickly, reinvent itself and spot profitable niches.
Elite started its life as an agency producing medical reports for personal injury cases. Smart established the company with his brother Russell, after he found the reports he was using as a lawyer unsatisfactory.
After a stint doing ATE risk assessments for a claims management company, the fledgling firm spotted an opportunity to get into ATE underwriting. From there, the company quickly rose through the ranks to hold a 20% market share.
Lord Jackson made it abundantly clear that, as far as he was concerned, ATE insurers added no value, we were an unnecessary cost

Jason Smart, Elite Insurance
But in February 2009, the firm realised its business was under threat when Jackson called a meeting with ATE insurers to assess their
importance to the market.
Smart says: "[Jackson] made it abundantly clear that, as far as he was concerned, we added no value, we were an unnecessary cost and the premiums should be paid by the claimant."
Seeing the writing on the wall for ATE, Smart wasted no time. "We decided pretty much within about two days of that meeting to diversify into more general lines," he says.
The company started writing warranty business two months later, and was also approached to provide a fronting arrangement for a New Zealand-based insurer.
The bulk of Elite's non-ATE general insurance book comprises bonding business, which is mainly surety bonds to support building projects. The company also writes pet insurance, and made its debut in the cut-throat world of solicitors' professional indemnity business in 2012.
The result is that only 40% of Elite's GWP for the year to 31 March 2013 will be ATE business.
Branching into motor
The non-ATE expansion will not stop there. Elite expects to launch into the UK motor market in May this year. The business will initially be written by a managing general agency, but the company is also recruiting motor underwriters.
The highly competitive UK motor market may seem a strange choice for a young company, but Smart is avoiding run-of-the mill business and offering more specialist products such as classic car.
He says: "We are not looking to compete on the price comparison sites. That is suicide for a new or small insurer."
Smart believes the legal reforms that he was so opposed to, and that spurred his company's transformation, will be a big help because they will cut bodily injury claims.
Smart says: "The key thing for us is that we have no legacy issue for pre-Laspo (Legal Aid, Sentencing and Punishment of Offenders Act 2012) policies, which we do think will make a huge difference to the ratios."
The company is also not giving up on ATE. It launched new products on 1 April that aim to cover the few risks that will still exist post-Laspo, such as having to pay a client's and opponent's costs when the client fails to beat a Part 36 offer to settle the claim.
Smart contends that while there will be a sharp drop on ATE premiums in the months immediately after Laspo's introduction, volumes will start to pick up before the end of the year.
"We think that by the end of 2013 ATE volume will be on a pretty good upwards trend as solicitors become familiar with the new product," he says.
The future's in ratings
A big hurdle to further growth for Elite will be its lack of a financial strength rating. Smart acknowledges that a company can only get so far without a rating because many brokers refuse to use unrated firms.
Therefore, Elite is aiming to get a rating in the fourth quarter of this year and is in discussions with AM Best. Smart is hoping for a B or B+ on Best's rating scale.
There is no shortage of items on Smart's to-do list for this year, including installing a new IT system and tackling the implementation of some Solvency II measures by Elite's home regulator the Gibraltar Financial Services Commission.
But as a man who worked in McDonald's to pay his way through his law degree, Smart is not afraid of rolling up his sleeves. He is certainly not going to let a little thing like legal reform stop him.
Elite Insurance's three challenges
Hit its growth targets while maintaining profitability
Make up the ATE shortfall by growing general insurance lines
Get a good financial strength rating to appeal to more brokers