One-off costs trigger JLT profit drops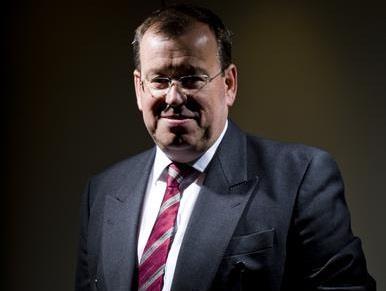 JLT's profit before tax has fallen 13% in 2016 after the company was hit by one-off costs relating to its court battle with a rival and troubles in its UK employee benefits business.
The group also reported organic growth of 3% in its core insurance broking unit, making it the first year in many that it failed to beat rival global brokers Aon, Marsh, Arthur J Gallagher and Willis Towers Watson on organic growth.
But despite the JLT prodit drops, chief executive Dominic Burke (pictured) said the company had delivered "a good set of financial results in 2016" and that it has "entered 2017 in good shape".
Profit drop
JLT made a profit before tax of £134.9m in 2016, down 13% on the £155m it made in 2015. This was despite revenue growth of 9% to £1.26bn (2015: £1.16bn) and a £22.2m boost to the pre-tax profit from foreign exchange movements.
The main cause of the profit drop was one-off costs of £37.7m. Of this, £21.1m was to settle its court battle with Willis Towers Watson over staff poaching and £13.9m was restructuring costs for its UK and Ireland employee benefits business, which was hit by falling revenues triggered by government-led changes to the pensions industry. The restructuring included the loss of 300 jobs. The company also paid out £1.2m for acquisitions and related costs, and suffered a £1.6m loss mainly on the disposal of its business in Indonesia.
In addition to these one-off costs, JLT's UK SME underwriting agency Thistle, the bulk of which the company sold to consolidator PIB in November 2016, produced a £3.6m loss in the parts that were sold.
JLT announced group-wide organic growth of 2%, and 3% organic growth in its risk and insurance segment. This put it in line with the broking segments of Aon and MMC, which both also produced organic growth of 3%, and below Arthur J Gallagher's 3.6% broking organic growth. JLT's risk and insurance segment produced organic growth of 5% in 2015.
'Good shape'
Despite the deterioration in performance, Burke was upbeat about the results and pledged that organic growth would soon be back to normal.
He said: "JLT has delivered a good set of financial results in 2016, particularly when set against the continued, challenging trading environment.
"The group entered 2017 in good shape, with momentum and confidence that JLT is well-positioned to deliver organic revenue growth more in line with historical rates.
He added: "I am proud of the achievements and progress we made in 2016 across all of our businesses. The resilience we showed last year positions us very well for further growth."