The Lloyd's insurer boss on running his own show at last and his plans to transform Lloyd's insurer Jubilee into a force to be reckoned with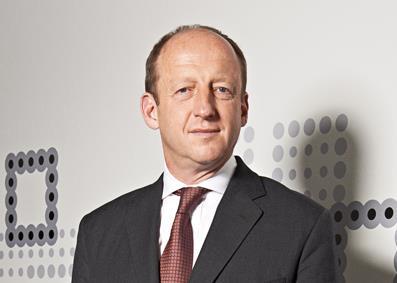 Johnny Rowell is in a unique position. His job is to transform small Lloyd's insurer Jubilee into a force to be reckoned with. That sounds like quite a challenge in the current market. But Rowell and his business have the kind of support that other such operators could only dream of. The company has the backing of US broking start-up Ryan Specialty Group (RSG). And that is the baby of none other than legendary broker Pat Ryan, founder of Aon. Now here's where it gets interesting.
Looking relaxed and flanked by his PR guru inside Jubilee's Fenchurch Street offices in London, Rowell has his James Bond face on and is ready to talk business. The former Beazley executive director was given his licence to thrill at Jubilee almost a year ago, when RSG completed its takeover of the business for a reported £35m.
Rowell had been recruited by Ryan when he formed RSG in 2010 with ambitions to build a new risk-taking business in the Lloyd's market. This would complement Ryan's $1bn-plus broking and managing general agency operations in the USA.
The strategy eventually switched to acquisition and, with Jubilee ripe for a sale following a tough couple of years that included the run-off of UK motor book Syndicate 1231, its fate was sealed. Rowell describes Jubilee as a "fantastic fit", as it came with no legacy business. And RSG had stolen a march on its broking rivals, such as BMS, which have tried but failed to establish their own underwriting platforms in Lloyd's.
So as a broker-affiliated business in Lloyd's, how does it all fit together? RSG's business model consisting of broking and underwriting operations was attractive to Lloyd's, as its business was not purely written by its parent - something that other broking outfits could not guarantee.
To tap into a large US wholesaler when we want, but not have to manage or pay for that distribution, is a big lift"

Johnny Rowell, Jubilee
The buzzword flying around the Jubilee headquarters is distribution. Jubilee has unlimited access to all the different channels of RSG. "To be able to tap into the MGA for access or product knowledge when we want, to be able to tap into a large US wholesaler when we want, but not have to manage or pay for that distribution, is a big lift," says Rowell.
But there are bigger plans afoot for this business. Rowell has adopted a narrow approach for the company, focusing on five franchise areas - consumer lines, casualty, life, property, and terrorism and political violence. And as a former Sandhurst graduate, he runs the business with military precision.
Jubilee will use these five sectors as its platform for growth, Rowell explains. The business has the capacity to write £113m in premiums on the property and casualty side (Syndicate 5820) and £27m on the life side (Syndicate 779).
"In the areas we are in there are substantial opportunities," he says. "We are seeing a meaningful amount of opportunity to write profitable business. We've never had a top-line focus; we won't set top-line targets. But we will want to be in a position to take advantage of opportunities in those areas, including the ability to acquire as well as grow organically."
Acquisitions are unquestionably on the radar. Rowell is targeting deals in the UK, particularly within consumer products. "An acquisition for us needs to have a good strategic fit and needs to fit within one of those five franchise areas. It needs to build either depth, complementary expertise or geographic reach to one of those five franchise areas. It's most likely to be an MGA that's a direct bolt-on to the syndicate."
Rowell is clear about his vision for the business. He has been patiently waiting for the opportunity to run his own show since he left Beazley in 2008, when Andrew Horton was handed the chief executive's role. In between leaving Beazley and joining RSG he attempted to launch his own carrier at the start of 2009, going through the capital-raising process and gaining a licence from Lloyd's. It was a great time to be involved in a start-up, he says, as AIG was on the back foot and there were plenty of insurance opportunities in the market.
But his plans were mothballed a year later as the planned openings in the markets fell by the wayside. Then came the call from Chicago-based Ryan and he hasn't looked back. While Rowell pulls the strings at Jubilee, he has the support of the ultimate puppeteer at group level.
"Pat's a builder and so he's always two or three steps ahead of us in terms of where his vision is and where his planning and thinking is," says Rowell. "He has done hundreds of acquisitions, so the ability for RSG and Jubilee to have a strategy of build and buy is very useful at this stage of the market."
RSG has made six acquisitions, including Jubilee, since its inception. But Rowell is also aware of the need to differentiate the business through niche offerings. "Coming in and being another me in an already crowded market is not a formula for success," he says. "So finding distinct niches where we can outperform is the goal of the business."
He also anticipates increased competition in the Lloyd's space. "Lloyd's is at its strongest for decades. And people who don't have a seat at the table want one."
Rowell also has the ear of former Lloyd's chairman Max Taylor, who is Jubilee's non-executive chairman. This, combined with Rowell's underwriting and broking background (he started his career at Willis), means Jubilee is clearly in stable hands.
But stable doesn't mean standing still. Although Rowell refuses to set targets for growing the business, he is confident of improving the performance of its main syndicates, 5820 and 779. The pair's poor results led to a fall in the managing agent's pre-tax profit to £777,000 in 2011 from £1.44m in the previous year, and a drop in turnover from £2.6m to £1.2m.
"We're not driven by size," he says. "From a capital perspective we like being a blended model - we don't need to own our own capital." The company will allow for more third-party capital as it grows, he adds. Exciting times ahead.
Snapshot
The man: Johnny Rowell
Age: 50
Home town: Hardham, Sussex
Family: Married with three daughters
Interests: Scuba diving, equestrian activities/sports and family
In his own words: 'Lloyd's is at its strongest for decades. And people who don't have a seat at the table want one'
Snapshot
The company: Jubilee
Employees: 170
Number of UK offices: 4
Syndicates' stamp capacity:
Syndicate 5820: £113m
Syndicate 779 £27m
Market view: Jubilee is a business with plenty of potential and experienced heads