Tall buildings, high heels … the Insider is feeling a touch of vertigo this week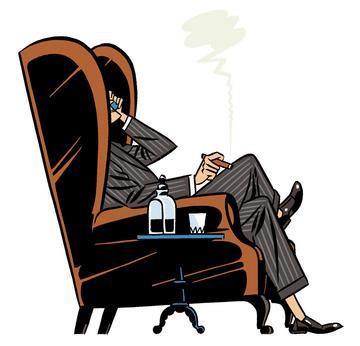 Out on a limb
A claims manager at Sterling Insurance got more than they bargained for when they arrived at a customer's house to deal with a water damage claim. During the visit to the property a tree came crashing down, causing damage to the roof of the garden room extension. Fortunately the claims manager was able to sort out the claim for the client there and then.
Mad Martyn
I gather that new Brightside chief executive Martyn Holman has been rather rushed off his feet since taking the reins from entrepreneurial whirlwind Arron Banks. Now he's top dog, he has everyone from business unit heads to investors vying for his attention. "The madness was in full swing" is how he described his first day in the job. Still, there is hope for a quieter life if Banks's plan to take the company private comes off.
Running blind
Legal & General will set out to defend its trophy at the Standard Chartered Great City Race next month. The insurer will face stiff competition from 38 other insurance entities, including Lloyd's and Marsh, which have both increased the number of runners in their teams from last year. A total of 6,800 runners from more than 350 firms will put their best feet forward for blindness charity Seeing is Believing.
Amazing feet
Sue Langley clearly likes to look her best. The intrepid Lloyd's director of market development abseiled down the Lloyd's building in style on 19 June in aid of the Lord Mayor's Appeal 2012. Langley donned her favourite pair of Jimmy Choo heels to raise extra funds for the good cause, with a target of £1,000. Total so far - more than £10,000.
On your bike
It is a challenge for busy executives to fit everything into their schedules these days. Not only are there the pressures of the job, but they need to keep fit and find time to catch up with all their favourite industry periodicals to see who has being doing what to whom and for how much. I understand JLT Re chief executive Alastair Speare-Cole has developed an innovative way of combining these last two. He has a tray labelled 'reading for cycle' so he can get the latest industry gossip while riding his exercise bike.
He's a card
DWF partner Paul Holmes is a man who likes to network. So much so, he ran out of business cards at the Insurance Times Fraud Charter event, and ended up writing his details on the back of a business card from rival law firm Keoghs. Perhaps Holmes has been watching too much of Euro 2012, where rival teams swap shirts at the end of football games.