New non-exec role marks Langley's return to insurance industry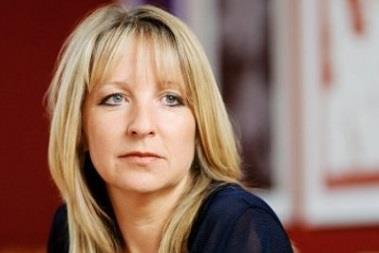 Arthur J Gallagher International has hired former Lloyd's director Sue Langley as non-executive chairman of Gallagher Holdings (UK).
The appointment marks a return to the insurance industry for Langley after an absence of nearly three years.
She stepped down from her role as market development director at Lloyd's in December 2012. There, she was responsible for overseeing the modernisation of back-office processing at Lloyd's – then known as Project Darwin.
She also served as director of Lloyd's Asia and chairman of Lloyd's Japan.
Langley joined Lloyd's in 2007 from Hiscox, where she was chief operating officer.
Since departing Lloyd's, Langley has served in a number of executive and non-executive roles outside the insurance industry.
She is currently a non-executive director for UK Asset Resolution (UKAR), the government-owned holding company that contains the rescued financial services firms Bradford & Bingley and Northern Rock Asset Management.
She is chairman of the group's remuneration committees as well as the lead non-executive director for the Home Office.
Until recently, she was chief executive of the government's Financial Services Organisation within UK Trade & Investment, tasked with encouraging high value foreign investment and trade and strengthening the UK's reputation as the world's leading financial centre.
In 2015 Langley was awarded an OBE for services to women in business.
Gallagher International chief executive Grahame 'Chily' Chilton said: "Sue is a hugely influential and impressive figure in the insurance industry and I am delighted that she has chosen to join the team here at Gallagher.
"Her track record of delivering change management programmes, diverse experience within general insurance and her understanding of Lloyd's and the London market, will be incredibly valuable as we build upon the momentum within the business and enter the next phase of our strategic growth."
Langley added: "I'm delighted to be back in the insurance industry and really pleased to be taking up this role with such a dynamic and growing organisation as Arthur J. Gallagher.
"The business has a strong and talented leadership team with big ambitions, both here in the UK and internationally, and I am very much looking forward to working with Chily, the executive committee and the wider team to help achieve those objectives."