Brokers warn of conflict of interest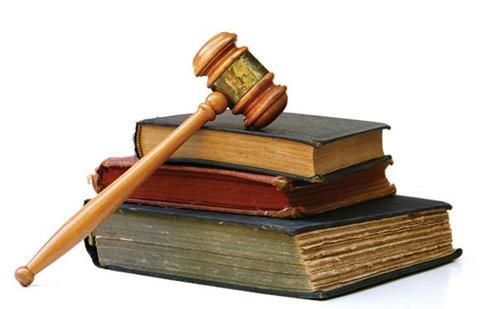 The Law Society is preparing to launch a professional indemnity scheme for small firms – potentially putting it in competition with products it advises its members on – Insurance Times understands.
The scheme will be pitched at small firms with between one and four partners, an area considered riskier business than large firms, and one where the Law Society has warned firms were increasingly "turning to unrated insurers".
The Law Society has recently urged law firms to buy cover from a rated insurer this renewal period and told firms of the "devastating personal consequences" an insolvent insurer can have on partners.
And this week it told solicitors it was becoming increasingly concerned about the level of commission paid to brokers.
The Law Society is understood to be in discussions with Miller about arranging the scheme, but said it could not comment on the specifics of the launch. Miller was unavailable to comment.
Conflict
Professional indemnity (PI) brokers said the move was a conflict of interest for the Law Society, which owns the Solicitors Regulation Authority (SRA), without the approval of which insurers cannot sell PI insurance in England and Wales. All providers must sign up to the SRA's qualifying insurers' agreement to sell cover.
Simon Lovat from solicitors' PI specialist broker United Insurance Brokers said the launch would be an "eye opening example of gamekeeper turned poacher".
"As a trade organisation funded by the SRA it calls into question both the privileged data held by the SRA, and how the Law Society can truly continue to give its member impartial practical advice on how best to obtain their PI.
"The Law Society must now have a conflict of interest on how it best advises the profession on professional indemnity insurance now it thinks it is best placed to sell it," he said.
In a letter sent to solicitors this week, seen by Insurance Times, Law Society chief executive Desmond Hudson said the Society was taking steps to offer assistance to firms for October's renewal period and repeated warnings that failure by unrated providers was a "clear and present risk".
"The Society is increasingly concerned at the level of commission paid to brokers operating in this market segment. We are not satisfied that the scale of the commission payments represents value for money for solicitor firms purchasing PII cover through such arrangements.
"The Society is therefore actively considering practical ways in which we can assist our members in this market segment with a view to increasing the available options for purchasing rated cover, and to do so on terms that represent good value for money," he said.
Regulation
Meanwhile the SRA has confirmed it is considering introducing a financial rating criteria for insurers writing PI policies.
"There have been numerous calls for us to allow rated insurers only, but we have resisted this restriction as it would be an unwarranted barrier to entry into the solicitors PII market. Until now, it would have been disproportionate for us to introduce a financial rating criteria.
"However, in the light of the insolvency of Lemma last year and recent developments with Balva, we decided that we need to look again at the impact of introducing a financial rating criteria," policy director Agnieszka Scott said.
The SRA will make its decision in time for October 2014 renewals.