Fine increased by 10% due to prior warnings about incentives and previous disciplinary record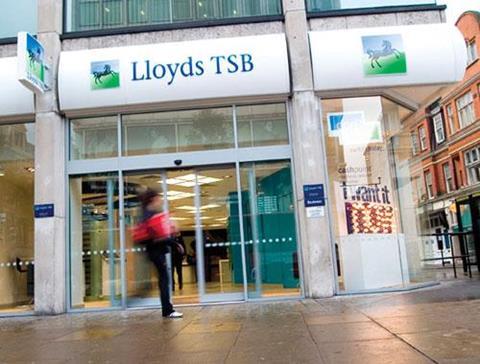 The FCA has fined Lloyds Banking Group (LBG) more than £28m for 'serious failings' in their sales incentives schemes.
The regulator said that the scheme put staff "under pressure to hit targets to get a bonus or avoid being demoted, rather than focus on what consumers may need or want".
In one example a member of LBG staff even sold protection products to his wife, a colleague and himself in order to avoid being demoted.
The FCA said this meant customers were put at real risk of being sold products that they neither needed nor wanted in order for LBG employees to maintain their salary and bonus levels.
FCA director of enforcement and financial crime Tracey McDermott said: "The findings do not make pleasant reading. Financial incentive schemes are an important indicator of what management values and a key influence on the culture of the organisation, so they must be designed with the customer at the heart. The review of incentive schemes that we published last year makes it quite clear that this is something to which we expect all firms to adhere.
"Customers have a right to expect better from our leading financial institutions and we expect firms to put customers first – but firms will never be able to do this if they incentivise their staff to do the opposite."
The fine was also increased by 10% because the group had previously been warned about its incentive schemes by the FSA, as well as its previous disciplinary record with the regulators.
"Because there have been numerous warnings to the industry about the importance of managing incentives schemes, and because Lloyds TSB had been fined in 2003 for unsuitable sales of bonds, we have increased the fine by 10%," McDermott said.
"Both Lloyds TSB and Bank of Scotland have made substantial changes, and the reviews of sales and the redress now being made should right many of these wrongs," she added.
The regulator said that the group has agreed to review the sales incentive schemes it has in place, and pay redress to customers where it finds they have been sold unsuitable products.
The fine comprises a fine of £16,407,343 for Lloyds TSB Bank Plc and £11,631,501 for Bank of Scotland Plc.