Irish insurer avoids penalty for regulatory breaches because funds would have come from taxpayer money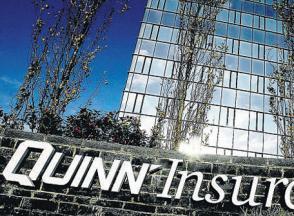 A €5m fine handed to Quinn Insurance by Ireland's Central Bank for regulatory breaches has been waived "in the public interest", after it emerged that taxpayers' money would ultimately foot the bill.
The Central Bank revealed that Quinn, now in administration, had breached its solvency requirements by 250% – €830m – by the end of 2009.
Had the fine been enforced, it would have been funded by the Insurance Compensation Fund, which is financed by taxpayers, who pay an annual levy on all motor and home policies.
The Central Bank said that it had undertaken a "complex and lengthy" investigation into the insurer, and found that due to the number of regulatory breaches, the maximum fine could be imposed.
However, the bank said that the "wholly exceptional circumstances" warranted waiving the penalty entirely.