Bermuda-based run-off buyer acquires £363m of failed Irish insurer's old liabilities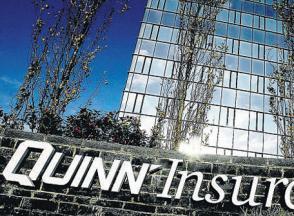 Bermuda-based run-off buyer Catalina has bought a portfolio of UK and EU run-off business from failed Irish insurer Quinn.
The €463m (£363m) portfolio of gross liabilities will transfer to Catalina's Irish subsidiary.
The portfolio transfer is expected to be completed in the second half of 2015, subject to approval by the High Court of Ireland.
Catalina said it will inject the required capital into Catalina Ireland as part of the transfer process.
Catalina chief executive Chris Fagan said: "This transaction with Quinn Insurance, which follows our agreement in 2014 with Delta Lloyd to reinsure over $200m of legacy liabilities, demonstrates the growing value of Catalina's platform in providing solutions for legacy liabilities across Europe.
"Together with our acquisition of Glacier Re in 2010, Catalina has now acquired over $1.1bn of European run-off liabilities. We remain confident about our ability to help insurance and reinsurance companies dispose of non-core legacy liabilities across Europe in the future."
Join the debate in our new LinkedIn specialist discussion forums