Inquiry launched to determine whether administrative and accounting controls were in place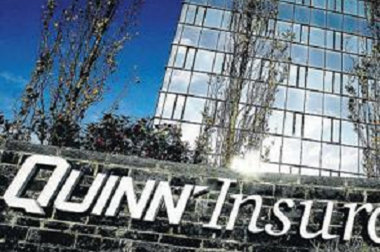 Ireland's central bank is to launch an inquiry into failed company Quinn Insurance to see whether former management broke insurance regulations.
The bank said it uncovered "reasonable grounds" to suspect that "certain persons" in Quinn's management may have acted in contravention of EU regulations governing non-life insurance.
The inquiry is to determine whether the rules were breached and, if so, whether a more formal investigation is required. The bank has not specified which individuals it is investigating.
Investigators will determine whether regulation 10(3) of the European Communities (Non-Life Insurance) Framework Regulations 1994 was breached by management. That rule stipulates that insurers must have proper administrative and accounting controls in place.
"An inquiry into suspected prescribed contraventions is a serious matter," the bank said.
Quinn Insurance was part of the Quinn group which entered administration in 2010 and was acquired by its principal lender Anglo Irish Bank in 2011, which in turn was bailed out by the Irish government during the banking crisis.
US insurer Liberty Mutual bought 51% of the operations of Quinn Insurance in 2011 and rebranded it as Liberty Insurance, subsequently buying out the government's remaining stake in 2013.
Irish press reports said the cost to the government of bailing out Quinn has grown to more than €1bn.