Irish compensation fund has so far forked out €1.2bn in relation to the Quinn Insurance crisis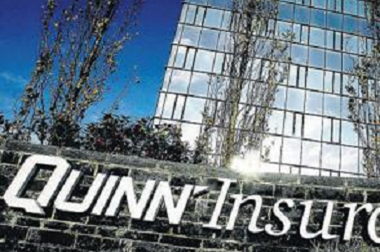 Quinn Insurance auditor PwC is accused of failing to flag up the insurer's reserving problems and is being sued for €800m, reports the Irish Times.
The joint administrators of Quinn Insurance want the money from PwC because the state's Insurance Compensation Fund has been forced to cough up €1.2bn to meet the deficit between the firm's assets and liabilities.
The administrators allege that if PwC had done its auditor job properly between 2005 and 2008, it would have noticed that Quinn's reserves were in "a much more parlous state" than believed, leading to actions from the regulator and the company itself to correct the issue.
Quinn Insurance fell into administration in 2010.
Justice Caroline Costello said yesterday that the obligation to make provision for the future cost of claims in an insurance company's annual accounts was known as "technical provisions". The "core allegation" against PWC was, for the material years, that the technical provisions were "very seriously understated".
Quinn Insurance directors were obliged to prepare their estimates of the technical provisions and used an actuarial firm called Milliman Advisers to estimate technical provisions for the relevant years.
Quinn Insurance did not employ in-house actuaries and Milliman relied on the data it provided them. Milliman then used its own professional judgment in assessing the data and selecting appropriate methodologies, the judge said.
Mazars later re-estimated the technical provision for the years between 2005 and 2008 and found it "materially underestimated" and "so far outside a range of reasonable estimates" that they "could not have been conducted properly in accordance with the appropriate and relevant professional standards", it is claimed.
However, PwC denies any allegations of breach of contract and breach of duty in its auditing. In a pre-trial application, PwC is requesting more and better details around the claim that Quinn Insurance's financial statements underestimated liability for claims.