Westhouse Securities picks Beazley as its top stock as it initiates Lloyd's coverage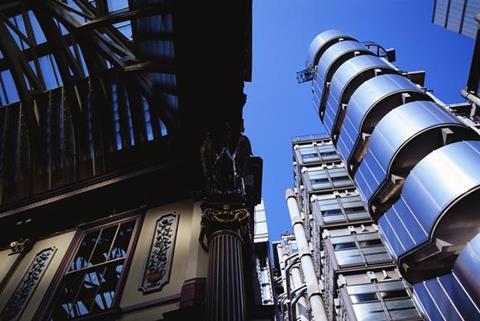 Lloyd's insurers will continue to outperform their larger peers in the European insurance market, according to Westhouse Securities analyst Joanna Parsons.
The stock-broking firm has chosen Lloyd's insurer Beazley as its top stock pick because it expects the company to generate an average return on equity (ROE) of 15.5% between 2012 and 2014.
Parsons said in a research note that investors rightly treat insurers with caution because the broader pan-European insurance sector has delivered one of the worst total returns in the past decade. However, she added that poor performance had not been uniform across the industry.
Parsons wrote: "Some management teams have consistently added value - and much of that performance can be found among the Lloyd's/London companies."
Much of the overall European insurance sector's underperformance has been driven by events beyond companies control, Parson noted, such as low interest rates and natural catastrophes.
But she added: "The fact that there has been such divergent performance suggests that some non-life companies have been better than others at controlling their destinies, especially when it comes to underwriting profits, which at the end of the day is the source of the real valuation creation for a non life insurer.
"We believe that this insurance sub sector will continue to outperform over the next few years by delivering strong ROEs and attractive levels of capital repatriation due to their focused and, indeed, superior, underwriting."
Beazley is Westhouse's top pick because of its potential ROE, and the Lloyd's insurers expected 2012 special dividend of 5.3p, bringing the average dividend yield from 2012-2014 to 5.8%.
In addition, Westhouse says Beazley is well placed to benefit from improving US casualty rates.
It also expects some of Beazley's peers to produce attractive ROEs. Parsons said: "Despite our belief that lower investment income will dampen profits through 2013-14,we still forecast ROEs at or above the sector's cost of capital and expect Amlin, Beazley and Lancashire to readily deliver an impressive mid-teen ROE.
Westhouse has initiatied coverage on the six listed Lloyd's insurers. Westhouse rates Beazley's stock as 'buy'. In addition it rates Amlin and Lancashire as 'add'. It is neutral on Catlin, Hiscox and Novae.