Chief executive Richard Ward praises Lloyd's underwriters after best results in five years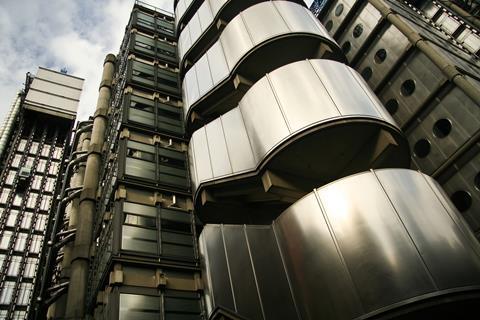 Lloyd's today announced a £1.53bn profit for the first six months of this year - its best half-year result in five years.
The result is a sharp reversal from the £697m loss in the same period in 2011, when it was hit by losses from a series of disasters, including the Japanese tsunami.
Chief executive Richard Ward said a more benign claims environment was a big factor.
Total incurred net claims stood at £4.58bn, a fall of almost a third. The results were also helped by 13% rise in investment return to £619m.
But Ward also praised underwriters for their discipline. Combined ratio dropped to 88.7%, compared to 113.3%.
He said: "This is a welcome return to profit for the market, after a six-month period that could not be in greater contrast to the first half of 2011.
"The result has certainly been helped by the favourable claims climate. But it is testament to the market's disciplined underwriting that, in the face of continuing low premium rates, coupled with low interest rates and the most challenging economic climate for a generation, it is able to return the strongest half year result in five years."
Chairman of Lloyd's John Nelson said: "These results cap off a strong six-month period for Lloyd's. We have seen the launch of our longer term strategy, Vision 2025, strong progress towards being ready for Solvency II, and our credit rating outlook upgraded from stable to positive by Standard & Poor's.
"Looking forward, the Lloyd's market - with its record capital levels, A and A+ credit ratings and strong reputation - is well-positioned to take advantage of opportunities that arise both home and abroad."
Results period ending 30 June 2012
A profit of £1.53bn/$2.4bn (Six-month period 2011:loss of £697m/$1,122m)
Net incurred claims of £4.58bn/$7.24bn (2011:£6.9bn)
A combined ratio of 88.7% (2011:113.3%)
Investment return of £619m/$978m (2011:£548m/$883m)
Central assets at £2.46bn/$3.86bn (2011:£2.47bn/$3.98bn)