Jelf will listen to offers at 210p, according to sources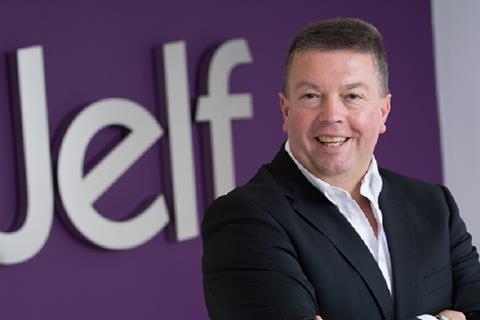 Marsh is in talks with Jelf on a possible bid for the £176m market cap valued broker, senior broking sources have told Insurance Times.
Marsh was contacted but no-one was available for comment. Jelf declined to comment.
According to one source, the broker will to listen offers at a share price of 210p, valuing the company at £181m.
Jelf shares closed yesterday at 205 pence, down from a high of 214p last month.
One of the big winners of the deal would be private equity house Cap Z.
Cap Z, Jelf's largest shareholder, has a 29.4% stake. It bought in 2010 at 36p per share, with an initial investment of £11m. Its stake is now worth £52.4m, a 373% increase.
The acquisition of Jelf would grow Marsh's UK brokerage by 9.7%, from £782m to £858m, data analysed from Insurance Times and IMAS Top 50 Brokers 2015 shows. The full Top 50 Brokers report is set to be published later this month.
Marsh has been looking to expand its footprint in UK SME and mid-market, but it missed out on buying Towergate which transferred to new private equity owners earlier this year, and Oval which was eventually sold to Gallagher for £199m last year.
Meanwhile, Jelf has been gearing itself up for a sale over the last 12 months.
Last December, the company introduced a new management incentive scheme that will be triggered if Jelf is taken over at a price above a pre-determined threshold price.
"The non-executive directors believe that it is in the interests of the company and its shareholders if management are incentivised to deliver exceptional performance which could lead to a highly attractive exit valuation for the company," Jelf said at the time.
"In addition, they believe that it is in the interests of the company that key executives and revenue producers are incentivised to remain with the company up to the date of any possible transaction."
FinnCap, one of the few analysts that covers Jelf, also noted that the company was a likely takoever target.
"A strong balance sheet, a well-positioned customer offer and a proven acquisition model within a sector experiencing consolidation leaves Jelf an attractively priced proposition," said FinnCap analyst Duncan Hall last year.
Earlier this year, however, Jelf chief executive Alex Alway dismissed takeover speculation amid rumours Aon was readying a bid, saying that "nothing was going on", and the company was not in talks with any other firms.