The mid-market space is 'confused and crowded' according to one insurer. So which players are making sense of the sector, and which are showing signs of defeat?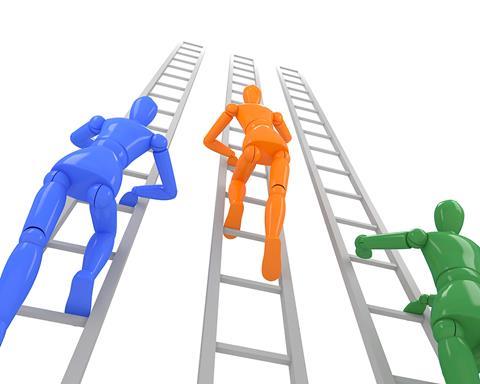 The regional medium-sized company insurance market has become a hectic place.
While insurers such as RSA are pulling back from it, many others are piling in. One insurer in the market describes it as "a confused and crowded space" and claims new entrants are "doomed".
So what is really happening in the mid-market and how is all the coming and going affecting rates and the quality of underwriting?
New entrants
The mid-market sector has a range of definitions, but Insurance Times identifies it as companies with a turnover of £50m-£500m.
Insurers with a range of backgrounds are flooding into the regional mid-market space. For example, AXA, which has focused on smaller companies within the SME sector, last year embarked on a drive for mid-market customers in the regions. Meanwhile, insurers that have historically served larger clients, such as Lloyd's insurer Catlin, are now also muscling in on the same market.
The reasons for the focus on the mid-market sector are understandable. Both types of insurer are responding to tough conditions in their traditional markets: small business insurance is becoming increasingly commoditised and Lloyd's insurers have experienced a spate of catastrophe losses during the past two years.
Catlin head of UK regional development Dan Martin says: "We write a lot of catastrophe business and we are therefore on a global drive to diversify our business." The focus on the regional mid-market, which the firm is leading through its existing regional branches, is part of this.
AXA's strategy, meanwhile, has involved opening 10 regional offices. The most recent were in Bristol and Newcastle, and an eleventh branch, in Maidstone, Kent, will be open by Easter. The firm already grew its regional mid-market business by 20% in 2011 and plans to ramp up further.
The other new entrants jockeying for position with AXA and Catlin include Aspen, Liberty and Mitsui Sumitomo.
Fierce competition
The competition, then, is intense. Head of regional commercial broker High Performance in south-east Wales, David Harlow, says: "Increasing numbers of insurers are coming up from Bristol to see us. More insurers are coming into the market and they are fighting like crazy to take food off one another's table."
So fierce is the fight that some insurers are being driven out. RSA recently announced it had pulled back capacity from mid-market commercial business, for example.
We just can't get the prices and the rates we think we need to make money in that area"

Adrian Brown, RSA
Chief executive Adrian Brown said when delivering the firm's annual results in February: "We just can't get the prices and the rates we think we need to make money in that area, and that is why we have been reducing volume." The move resulted in a 10% reduction in premium income from this line of business to £291m for 2011.
Meanwhile, Brit, having made a drive for the regions under previous chief executive Dane Douetil, is now poised to sell off its regional business under its profit-focused private equity owners CVC and Apollo.
Tough consequences
But as new entrants continue to flood in regardless, capacity remains unhealthily high. Catlin's Martin says: "There is too much capacity, this a confused and crowded space."
High capacity is hindering the ability to raise rates, of course, while also leaving brokers and their customers with an overwhelming range of insurers to chose from. Managing director Peter Smits of Ashbourne Insurance, a regional broker based in two offices on the Hertfordshire and Essex border, says: "I do not want to see any more insurers entering this space. When insurers are undercutting each other severely, it encourages extreme shopping around, which means instability – which is detrimental to us all in the end."
When you have blue-chip names [pricing aggressively], it becomes difficult to battle it"

Peter Smits, Ashbourne Insurance
Brokers are also facing growing competition from insurers. Smits says: "The direct writers are incredibly aggressive in targeting the mid-market. I have lost count of the number that are using the word 'cheap' in their advertising. It's one thing for aggregators to take that approach, but when you have blue-chip names doing it, it becomes difficult to battle it."
A further concern is a rising lack of underwriting discipline. AXA Commercial managing director intermediary Matthew Reed says: "There is a finite pool of underwriters in any region and it takes a while to develop a good underwriter." If too many insurers are trying to operate in a region, then they may not be able to recruit sufficiently skilled staff.
One insurer says: "Outside our own firm, we see no underwriting discipline. There are a lot of inexperienced people working for big companies and I'm not convinced they have the skills."
Beating the odds
Kevin Pallett is managing director of Aspen Risk Management, which Lloyd's insurer Aspen launched last year to target regional business, primarily in the mid-market. He is mystified by the frenzy. "The regional mid-market is not an easy place to be successful. In order to make money and survive in this market, you need to be able to underwrite business profitably, which means having the technical competence to do so."
Indeed, the logical outcome looks certain to be a number of insurers getting burnt. One insurer says: "I am forecasting a hard landing: A lot of companies will find they are not making money and will have to withdraw."
So why do insurers like Aspen think they can succeed against such unfavourable odds? Many argue that the key is to offer specialist products and services that command customer loyalty and the ability to charge higher fees.
Pallett says: "We think there is an opportunity to grow because we are taking a different approach. Research has shown that mid-sized companies want advice on insurance and risk management, so we are now working with brokers through our risk management and sales teams to identify clients' risks and then look at prevention, even in areas that are not insurable."
The idea is to offer Lloyd's-calibre expertise to smaller clients"

Dan Martin, Catlin
Catlin is specialising too, although in a different way by focusing on select business sectors, including life sciences and aviation manufacture. It then offers specialised products to this client group, such as kidnap and ransom, crisis management and specialist casualty. Catlin's Martin says: "The idea is to offer Lloyd's-calibre expertise to smaller clients."
Insurers also believe that, if they can hang in long enough, more profitable business will develop. Martin says: "We are bored of trying to call the market so we are not going to, but this market has been stagnant for a long time and we want to be ready to take advantage of it when it picks up."
To succeed in this market, then, the trick for insurers will be hanging in long enough. Brokers, meanwhile, will be left to bet on which players will be left standing and which are offering the soundest underwriting.