Acute shortage of modellers prompts move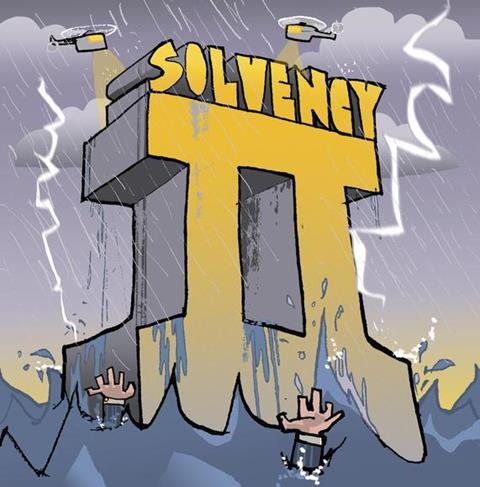 The government has relaxed its visa rules for actuaries due to a crippling shortage of the experts insurance companies need to comply with Solvency II.
The Migration Advisory Committee added actuaries to the Government's skills shortage list (National Occupation Shortage List), following evidence presented to the committee that demand for actuaries as a result of the directive had risen by 30–40%.
The list stipulates which occupations are exempt from the strict rules governing immigration from non-EU countries, meaning that insurance companies are free to recruit actuaries from across the world to help with their Solvency II preparations.
Even under the relaxed timetable proposed by the the EU for implementing Solvency II, insurers will be required to provide the FSA with their plans for implementing the directive by the middle of 2013.
A survey carried out by recruitment consultancy ReThink earlier this year showed that a lack of Solvency II modellers had resulted in pay rises of up to 25% over the last twelve months for full time employees with such experience. According to ReThink, actuarial staff at director level can now earn up to £150k per year, with staff typically earning bonuses of up to 25%.
ReThink Recruitment director Guy Stubbing said: "Contractor rates have rocketed over the last eighteen months and despite all expectations that these would fall, they have remained stubbornly high. Contractors are still commanding daily rates of over £1,100 in some cases, up from £900 last year."
"This has created enormous demand for candidates with both actuarial and IT skills. The market is entirely candidate-driven and several job offers per candidate is the norm."
"The relaxing of the visa rules obviously makes it easier to offer jobs to actuaries from outside of the EU but at this stage a lot of companies want actual Solvency II experience."
"We are not expecting demand to weaken as there is still a huge amount of work that needs to be done before the deadline."
"There is also a dwindling pool of staff with actuarial or other relevant modelling skills as many have already been snapped up by the FSA and other regulatory bodies."
Average pay for Actuarial staff with Solvency II experience
| | | |
| --- | --- | --- |
| Experience (years) | Permanent salary | Contract |
| 3 – 5 | £70K | £600 per day |
| 5 – 8 | £90K | £800 per day |
| Up to 10 years | £100K plus | £1000 + per day |
| Director level | £150k | |