Moody's says Periodical Payment Orders (PPOs) will be 'credit negative' for companies with personal injury claims exposure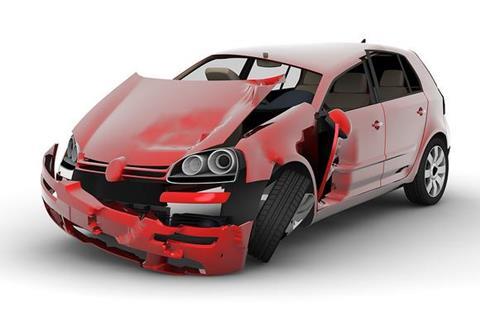 The increase in Periodical Payment Orders (PPOs) will be credit negative for companies with significant personal injury
claim exposures, most notably motor insurers and their reinsurers, says Moody's Investors Service, in a new special comment published today.
The report comes as a number of motor insurers, including Admiral, have warned over increases in large claims over the past year.
The report says that under PPO settlements, claimants receive an initial lump sum award together with regular payments to cover on-going medical care costs.
Moody's notes that PPOs are increasingly becoming a common way for courts in England and Wales to settle high-value personal injury claims, such as brain or spine damage.
"The uncertain and long-tailed nature of PPO liabilities exposes general insurers to the same longevity and inflation risks that annuity writers face and could ultimately result in suppressed earnings and higher capital requirements," explains Helena Pavicic, a Moody's associate analyst and author of the report.
As inflation, longevity and investment risks are traditionally handled by life insurers, general insurers exposed to PPOs would typically look to transfer these risks to the life market by purchasing a fixed-indexed annuity. However, Moody's notes that this is an unattractive option because the current low interest-rate environment makes the safety and stability of guaranteed fixed payments prohibitively expensive.
In addition, the UK impaired annuity market is limited to certain moderate medical conditions and does not extend to cover serious injuries, such as those under the scope of PPOs.
PPOs are currently most prevalent in motor claims as in the UK it is compulsory for all drivers to have unlimited third-party liability cover
and severe injuries are most frequently suffered in motor accidents. As the combination of unlimited third-party cover, the court's power to
impose PPOs and the index used to inflate these awards is also unique to the UK, Moody's expects that PPOs will affect UK motor lines more than other motor markets worldwide, including the US.
Furthermore, for reinsurers the effects of PPOs are intensified as insurers pass on much of the risk of large pay-outs to the reinsurance market.
"PPOs are only awarded in serious personal injury claims, which for insurers is a relatively small proportion of their overall personal injury claims. However, for reinsurers PPOs represent a more significant portion of their overall personal injury claims and therefore the issues and implications identified above are exacerbated" adds Pavicic.