Guy Farley, chief technology officer and co-founder of Bought by Many discusses how he felt winning the prestigious award for Tech Champion of the Year last month in Insurance Times's Technology & Innovation Awards 2020
Firstly a big thank you to everyone who voted – it feels great to win the award. I am very lucky to be supported by an impressive bunch of engineers at Bought By Many. Since our launch into pet insurance in 2017, our technology and development team has been at the heart of building an insurance experience people love.
We thoroughly believe in the brand and the policies we offer, taking into consideration both pets and their owners – who are at the heart of what we do. It's great to see that our hard work and passion is paying off, with awards like this cementing this feeling of achievement.
Tell our readers about some of the key technology achievements in your career?
In 1997, I managed the software development team that built the UK's first online banking service for First Direct. This was before an application server existed and it needed to run over a 9,600 baud modem (if anyone can remember those). It was a run-away (and slightly terrifying) success as we had to limit signups to 10,000 people a week. Working at First Direct taught me the power of great customer service as a tool for retaining customers and getting them to recommend you to others. An ethos at the core of Bought By Many.
In terms of achievements at Bought By Many, unlike many insurers, we don't rely on legacy systems, which can slow many firms down. We were also the first pet insurance provider to offer online claims and we've built a proprietary API [Application Programme Interfacing] based policy administration system, Policies io, which allows us to deliver products quickly and easily connect with external services.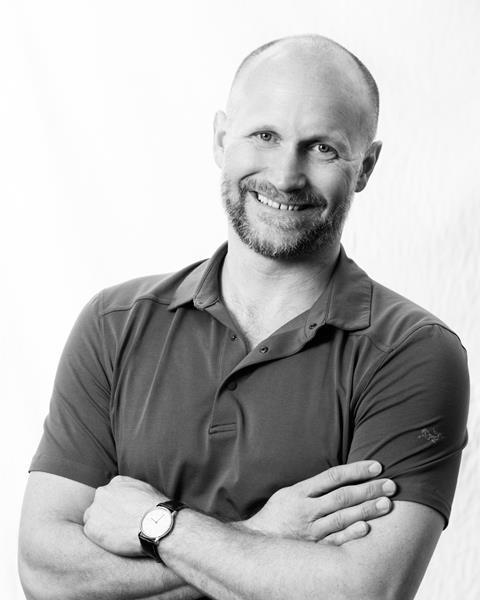 During Covid-19 we launched our 'essential' product in just eight days through the platform – which was essential for our more financially vulnerable customers.
The product allowed customers to switch free of charge to any of our products, reduce their monthly premiums, change the excess amount or remove any add-ons, before returning to their original policy when ready. I'm very proud of the work the team has done over the last few months, during such an uncertain and challenging time, and see this is one of our biggest achievements.
Filling the gap in the market, Bought By Many was the first pet insurance provider to identify core issues with existing pet insurance and offer industry leading, unique policies. We pride ourselves on being the first to create new standards within insurance - all while offering award-winning customer service.
What can we expect to see in the coming months to help you to hopefully retain this award next year?
I don't want to give too much away, but we are working on lots of exciting things. Our core purpose is to offer our customers a delightful and joined up online and offline experience – that is what will keep Bought By Many winning. Technology is at the heart of our offering and we're proud to be at the forefront of fintech innovation in the UK – a position in which we will remain moving forward.
Using this technology, you will see us constantly improve and broaden the range of services we bring to our customers.
We will continue to put more of the customer journey online, we are probably around 60-70% at the moment and we will make that 100% (although owners can still speak to us if they prefer). We were delighted to find out we scored 90.1 for customer satisfaction in an Institute of Customer Service survey, putting us in the top five per cent of UK companies. And out of all of the companies on the separate July 2020 UK Customer Satisfaction Index, including the likes of Amazon and John Lewis, we had the highest score for ease of use – showing that our focus on the customer journey, and the tech that's behind it, is really resonating with our customers.
You co-founded Bought by Many with Steven Mendel, how did this come about?
I was working as a technology consultant to Steven Mendel in his previous role running the wealth management division of an investment bank. Steven and I shared frustration with financial services and its generally poor treatment of individual customers, relative to how it treated corporate customers. With this in mind, we launched our own company in 2012 – aimed at providing insurance to consumers with their needs in mind, without breaking the bank.
Our entrance into the pet insurance world came in 2017, with the aim of helping to fix an industry that was failing. We wanted to create a product and a level of customer service that we felt met the real needs of people and their pets.
We didn't believe incumbents were effectively serving the market and there was a gap here. Traditional insurers would not cover pre-existing conditions; customers were frustrated by large price increases at renewal, especially if their pet had reached a certain age; and policies were confusing and often identical across providers. It was also obvious that insurers did not understand the emotional nature of pet insurance, rarely offering empathetic customer service to owners.
---
Not subscribed? Become a subscriber and access our premium content