By increasing its staff headcount and not putting employees on furlough, the business was able to cope with the pandemic pet boom
Pet insurer and insurtech Bought By Many has more than doubled its gross written premium (GWP) to £146m since the last financial year, as reported in its most recent trading update for the period April 2020 to March 2021, published this month (December 2021).
For the prior financial year, Bought By Many recorded GWP of £72m and insured 200,000 cats and dogs. Between April 2020 and March 2021, however, the insurtech insured 400,000 pet cats and dogs.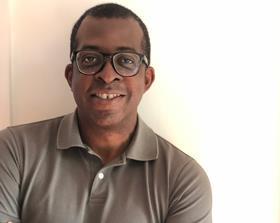 In addition, it also launched into a new market in March 2021 – the US - and is now live in 28 states.
Despite the wider economic uncertainty during the course of the Covid-19 pandemic, Bought By Many created employment by doubling its headcount over the last reporting period and not putting any employees on furlough.
The firm, which became a unicorn in June 2021, said this approach has enabled it to cope with the "surge in pet owners" during the pandemic.
Leading ladies
Bought By Many has welcomed a raft of female talent in recent years, including chief financial officer Luisa Barile - who joined the firm in 2018 - and chief people officer Julia Ingall, who started at Bought By Many this February.
Since the end of the last financial year, the insurtech has also welcomed Carolina Brochado from private equity firm EQT to its the board in May 2021, as well as chief product officer Lidia Oshlyansky in June 2021.
"Four of our nine senior leadership team members are women, reflecting our active fostering of diversity and inclusion," said Jim Sutcliffe, Bought By Many's chair.
Not just lip service
Speaking on the firm's success over the last financial year, Steven Mendel, Bought By Many's chief executive and founder, said: "To meet growing demand in both the US and Europe, we put customers firmly at the heart of our decision-making.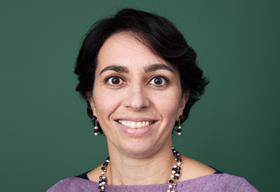 "This is not just lip service – we build tech and products to specifically meet their needs. This is the case across all our operations. In the UK, for instance, we have focused on ways to pay customers super fast when they make a claim. This makes them happier - and they are already very happy, as our 70+ net promoter scores show - more likely to renew and makes our operations team more effective."
For example, Bought By Many adjusted its product range to accommodate those who were struggling financially during the Covid-19 pandemic.
The insurtech tracked cancellations and found that in 6% of these cases, customers mentioned Covid-19 as the cause for cancelling their insurance cover.
Rather than offer payment deferrals, which it believed would increase the affected customers' debt during this time, Bought By Many instead developed and launched its Essential product within eight working days.
This provides core pet cover and services at a subsidised price that is 50% lower than its entry level insurance product.
Bought By Many's loss for the year, after taxation, amounted to £23,488,665, versus £15,471,782 in 2020.