The business has also doubled its team over the past year entirely remotely - it now employs more than 265 people, which it hopes to double again in the next 12 months
Insurtech Bought by Many's latest series D funding round of $350m sees the company being valued at more than $2bn, propelling it to unicorn status.
A unicorn is a private company with a valuation of more than $1bn. Bought by Many's most recent funding round was secured through its holding company, Many Group, and the investment was led by European-based investment firm EQT Growth.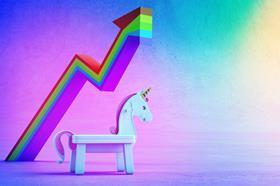 The funding round also included participation from investment firm Willoughby Capital, alongside existing investors FTV Capital, Octopus Ventures, CommerzVentures and Munich Re Ventures.
Following the investment, EQT Growth's partner Carolina Brochado will join Bought by Many's board, which is chaired by industry veteran Jim Sutcliffe.
The funding will support the team's growth and create new job opportunities internationally. It will also drive Many Group's plans for further global expansion and new product development, which will launch later this year.
Steven Mendel, Many Group's chief executive, said: "Our mission is to make the world a better place for pet parents. By creating unique policies, dramatically improving customer experience, and working closely with vets, we have made it possible for pets to be healthier and for them to enjoy longer, happier lives with their owners.
"We have hit several exciting milestones over the last four years, including our expansion into Sweden and the US, but most importantly, we have gained the trust of hundreds of thousands of happy customers.
"With the support of EQT Growth and existing investors, we are now poised to reach millions more pet parents, as we continue to develop an enhanced pet health offering that takes care of every angle."
Digital-first approach
To support the insurtech's growth, Many Group has doubled its team over the past year entirely remotely - it now employs more than 265 people, which it hopes to double again over the next 12 months.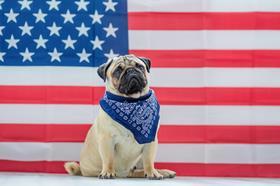 Carolina Brochado, partner at EQT Growth, said: "Bought by Many's digital-first approach is unrivalled in pet insurance, a market that is large and underpenetrated in most European countries and the US.
"It benefits from the global trend towards the humanisation of pets and higher spend on pet care and is also uniquely positioned to benefit as global digitalisation continues to gather pace.
"In less than five years, Steven and the team have built Bought by Many to be the UK's leading insurtech and we're delighted to be working with the company to further accelerate its growth and continue to improve the lives of pets."
Bought By Many operates under the brand name ManyPets in Sweden and the US. It has three offices in the UK as well as teams in Stockholm, Atlanta and New York.
The insurtech entered the market in Sweden in 2019 and began a US roll out in March 2021, offering a subscription-based model with access to both pet health insurance and pet wellness packages.
Many Group now insures almost half a million pets globally and has doubled its gross written premium (GWP) for three consecutive years to more than $220m in the past 12 months.
Bought By Many claims to be the first in the UK to offer customers free, unlimited access to video calls with registered vets - a lifeline for many pet parents throughout lockdown.
It offers a fully digital insurance process which underpins its global offering; the insurtech uses a bespoke application programming interface-driven policy admin system, allowing it to scale and launch new insurance products in eight days.