The claim relates to losses incurred to the end of June 2021
Tourist attraction operator Brighton Pier Group said it has received a £5m payout following a business interruption claim after it was forced to close during the Covid-19 pandemic.
A payment of £4.1m was initially made to the business, with the remaining £900,000 paid shortly after.
The claim, which was confirmed in a trading update ahead of the firm publishing its preliminary results for the financial year ending 27 June 2021, related to losses incurred to the end of June 2021.
The group expects its earnings for FY21 to surge £2m higher than market expectations on the back of this insurance receipt.
In respect of the 13-week trading period from 29 June to 26 September 2021, Brighton Pier Group reported total net sales of £15.9m – this is 145% more than the same period in 2020 and a 44% increase compared to the same period in 2019.
The group highlighted that this year's key trading period has been boosted by pent-up demand and disposable income that built up during the lockdown, as well as significant increases in domestic holidays, a temporarily reduced rate of VAT, rate relief due to government support and the addition of the newly acquired Lightwater Valley theme park.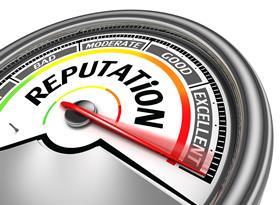 Record-breaking sales
Group chief executive Anne Ackord said: "The sales over this important 13-week trading period have been very strong across all divisions.
"I am particularly pleased at the contribution Lightwater Valley has made to the group's results and to see all our bars back open and performing so well after such a long period of closure.
"It is also good to be able to report a new record, with the final bank holiday week of this summer being the first time in the pier's history that it has achieved gross sales in excess of £1m over a single week.
"Lastly, I want to thank everyone who works in the group for their contribution to these outstanding results."
Brighton Pier Group acquired the entire share capital of Lightwater Valley Attractions in June 2021.
Brighton Palace Pier, the group's mini golf sites and its food-led bars re-opened from 17 May 2021. The group's remaining late night bars opened from 19 July 2021.