Insurance Times speaks to Covéa Insurance's director of regional operations Keith Hector about the five service areas being explored in the broker survey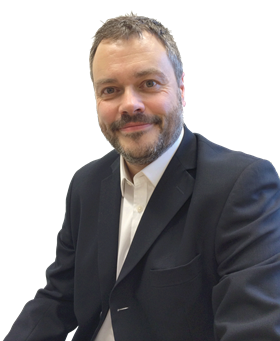 A service area being investigated in the 'Insurance Times Broker Service Survey 2019/20' is around the quality of cover being provided to brokers, how do you ensure Covéa Insurance is providing the best quality of cover to brokers and their customers?
We constantly review the rapidly changing commercial market and ensure our products continue to serve brokers and customers' needs. In 2019 we brought our new Electronic Commercial Combined product to the market, which is available via our own Covéa Insurance Online extranet and is also on the Acturis platform. To build this product we considered not only how our cover compares favourably to the market benchmark, but also how we differentiate ourselves from our competitors, for example by the provision of cyber cover in an e-traded product and a service commitment which is market leading.
Our quality of cover is something we continuously assess, not just from a competitive perspective but also through broker feedback and customer claims satisfaction scores.
A service area being investigated in the 'Insurance Times Broker Service Survey 2019/20' is relationship management and handling. How do Covéa Insurance provide good relationship management such as access to key decision makers to brokers?
A key priority for us has always been to ensure we have a regional presence with relationship managers available nationwide. They provide support to panels of brokers across the country, helping them to achieve their annual plans and targets through aligning our products and services to client opportunities. This year we brought our development solutions team to the market, providing desk-based support nationally to broaden our broker base.
Each and every member of our senior leadership team ensures we are accessible to all of our brokers and customers when we are needed. We're accountable and are more than happy to roll our sleeves up and provide support and solutions when needed.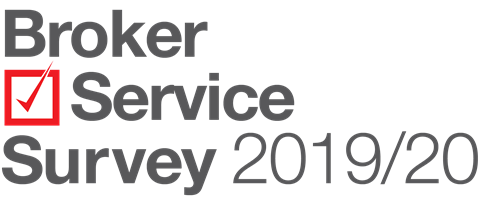 A service area being investigated in the 'Insurance Times Broker Service Survey 2019/20' is around the claims experience, what steps have Covéa Insurance taken over the year to keep improving the claims experience for brokers and their customers?
Companywide, our purpose is 'to protect our customers against the worst from happening and to put it right when it does'. This is pretty much what an insurance company should be doing. Put simply, it's what we're here for. To live up to this purpose we have invested heavily in our Commercial and High Net Worth claims teams.
We want to stand out from the crowd and we believe our people and service are our key differentiators. Our teams demonstrate exceptional effort and commitment, with this being evidenced by our C&HNW Claims teams recently being awarded the highest possible accreditation by the Institute of Customer Service, ServiceMark with Distinction. Benchmarking our business like this provides valuable insight on how we measure up in the industry and further inspires our people to take the service level even higher.
The average length of claims handling experience for our Commercial Claims employees is 23 years! We focus on empowering our people, giving them high levels of authority, knowledge, and freedom to make flexible decisions. Relationships really matter to us; we have UK based dedicated claims teams where all claims are dealt with 'cradle to grave' by the same person. For brokers with unique handling requirements, such as specific schemes, we allocate a focal point handler. We continue to develop specialist teams dedicated to the sectors they work in – property owner's claims experts for the property sector, people with in-depth knowledge of the motor trade market etc.
We also have dedicated Claims Relationship Managers who work hand in hand with our Sales Team to support brokers with claims proposition development and to help resolve challenging issues.
A service area being investigated in the 'Insurance Times Broker Service Survey 2019/20' is underwriting performance. What steps have Covéa Insurance taken over the last 12 months to ensure brokers receive the best underwriting expertise, flexibility and transparency?
For larger, more complex 'mid-market' business we have a network of regional offices full of experienced underwriters who are empowered to make decisions and to trade with our brokers.
To further enhance our coverage of the market, we recently launched our National Underwriting Centre, based in Kent. This is in effect an additional, large mid-market branch, dedicated to providing product access for brokers who currently don't have such a large account with us. With time, and with the provision of excellent service, we aim to work with those brokers to ensure we are a major provider for their clients.
For e-Traded risks we continue to offer our excellent referral response standards to help our brokers to get the right cover and terms for their clients. We also provide our brokers with premium and commission flex to allow them to tailor the right terms for their clients. And ultimately we support brokers who wish to provide that service for themselves through delegated authority arrangements via our specialist Claims and MGA Teams.
A service area being investigated in the 'Insurance Times Broker Service Survey 2019/20' is around the policy documentation being provided to brokers and their customers over the last 12 months. How do Covea Insurance ensure brokers and their customers are provided accurate, transparent and easy to read policy documentation?
The feedback we receive from brokers is invaluable and doesn't just relate to how competitive we are; it permeates all aspects of our proposition including our policy documentation. On the back of such feedback, we have introduced a more modular approach to our documentation ensuring that brokers and their clients only pay for the cover they need. We work with our underwriters to simplify our wordings and work closely with our claims teams to ensure that our policy terms and conditions continue to provide commercial customers with quality cover for their needs.