The regulator's executive director of consumers and competition emphasised that brokers must not recommend a product based on their own remuneration, although 'high prices may sometimes be appropriate'
Biba 2022: The FCA's executive director of consumers and competition, Sheldon Mills, has warned brokers that their commission must be "reflective of the value that you provide to your customers" ahead of the implementation of its Consumer Duty principle in April 2023.
Mills delivered the closing keynote address on the first day of Biba's 2022 annual conference, held in Manchester, on Wednesday 11 May 2022.
During his presentation to brokers, Mills discussed "the thorny question of value" in relation to the impending introduction of the FCA's Consumer Duty, which was initially launched back in May 2021.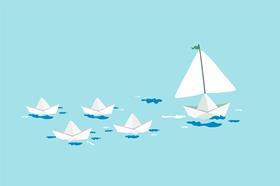 This regulation aims to enhance consumer protection for retail financial market customers and ensure consumers achieve good outcomes.
Through this new principle, the regulator plans to "drive a shift in culture and behaviour for firms, meaning that consumers always get products and services that are fit for purpose, that represent fair value and are clearly communicated and understandable".
It believes this "will help, rather than hinder, consumers to make good choices and be confident that they will receive good customer service".
Mills told broker delegates: "Consumers with the lowest incomes could be left significantly worse off if they are unable to access insurance that meets their needs.
"What consumers need and what they can afford today may be different to several years ago. Your industry will need to adapt to those changes – that will be essential. We want to see that you are adapting to those consumer needs at this difficult time.
"That brings us to the thorny question of value. Brokers can add value by securing appropriate cover at the right price. But as brokers, we believe at the FCA that you must ensure your commission is reflective of the value that you provide to your customers.
"You mustn't recommend a product based on your remuneration, rather than the best interest of the customers. I know that Biba and all of the members here see the best interest of the customers at the heart of the work that you do.
"Our intention is that [the] new Consumer Duty [ensures] that firms consider the actual impact of their products and services on consumers."
Mills did additionally acknowledge, however, "that high prices may sometimes be appropriate, for example if the cost base is greater [or] if there's a different level of service".
"You're doing your job often to find insurance for people who haven't found it through ordinary channels – we expect that to be reflected in the price," he noted.
Furthermore, Mills believes that brokers are more prepared for the introduction of the Consumer Duty than they might expect because many of the metrics within the new principle reflect prior regulation, such as 2018's Insurance Distribution Directive and this year's update to general insurance pricing practices.
Mills additionally used the opportunity of his keynote address to reluctantly chase brokers for senior manager compliance attestations that are required as part of the FCA's new pricing rules – he commented that a lot of broking firms have yet to submit this.
Exclusion transparency
Linked to the ethos of Consumer Duty, Mills urged brokers to ensure "that policies are transparent and clear" for end customers, being mindful of the confusion that arose from business interruption insurance policies during the Covid-19 pandemic.
He said: "Brokers play a really vital role in making sure that customers are able to find insurance that meets their needs.
"One of the aspects of the pandemic that we worked on was business interruption insurance and we took cases in order to gain clarity in relation to some of the policies.
"But we are now seeing new exclusions appearing on policies [as a result of] Covid, [reflecting] some of the actions we have taken. For example, travel insurance and business interruption policies now explicitly do not provide cover for Covid-related issues. I think that makes sense. I can see why one would exclude that.
"It's also really important from a consumer value perspective that policies are transparent and clear, and customers understand what's in and what's out."