Broking firms are facing a 'difficult operating environment', yet they must strive to 'breed trust', says chief executive
Biba 2022: Brokers that are "consistent" and have a clear "purpose" will "succeed" when fighting "mistrust in the establishment", according to Steve White, chief executive of broking trade body Biba.
Addressing delegates at Biba's 44th annual conference in Manchester today (11 May 2022), White explained that "2022 hasn't exactly been the calmest year on record so far", thanks to the "soap opera" in Downing Street surrounding prime minister Boris Johnson, the ongoing conflict in Ukraine, continuing costs to both individual health and the economy arising from Covid-19 and inflation-related pressures – such as rising living costs, supply and demand gaps and a hard labour market.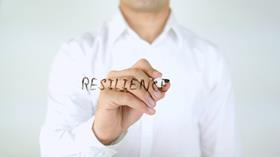 Climate change has added further challenges, as has usage of the "world's largest attack service" – the web. White explained that the "new normal" of seeking information via the internet has caused a corresponding uptick in online scams, for example.
He described this as a "danger" because individuals are rejecting the advice of experts – due to mistrust of the establishment – to instead find their own truths, hampered by the "ecosystem" around misinformation and fake news.
This national backdrop is "relevant" and "important" for brokers, White emphasised.
"We are in the business of risk – we must understand what is upon us and ahead of us to ensure we can plan properly," he said.
"Mistrust in the establishment, including the financial services industry, is nothing new. That mistrust occurring when living costs are rising and resentment is simmering makes [for] a very difficult operating environment."
Breeding greater trust
For White, brokers that will succeed amid the current national landscape are those "with purpose, who are consistent through their actions".
This approach will "breed trust, even when the environment is seeking to destroy it", he noted.
"The good news is [that] you, for many years, have sought to do the right thing to breed such trust in our insurance community," White said to delegates.
"On the big issues where people have become disenfranchised, you are stepping in and providing solutions for customers and through your expert thinking on government, on cladded buildings, on Covid, on flood risk, on terrorism and on cyber insurance – on every one of them, you have stepped in to fill gaps for those who need it most."
He added that brokers continue to manage risks in a way that fosters solutions, rather than creates barriers.
He said: "2022 may be a difficult year for many, but please remember the impact that you and our insurance community have."