The London Market needs to act as a "tiger", not a "sloth", when addressing risk innovation
Building relationships and adopting wider collaboration, rather than acting in silos, is key for the insurance industry in addressing future risks.
One way that larger insurance firms can support the fruition of new solutions is supporting insurtechs and third-party technology companies.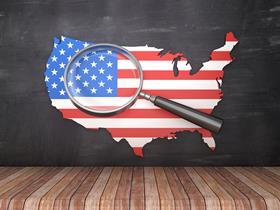 This was the consensus view from The future of the insurance industry panel at the Airmic conference in Liverpool, held today (7 June 2022).
Panel members discussed the industry's shift from a reactive to a preventative model and whether the future was more about risk than insurance.
The panellists included Zurich head of customer management Bernadette Hackett, Liberty Specialty Markets head of underwriting and specialty binders Lewis Edwards, Axa XL chief distribution officer Elie Hanna, Riskonnect senior principle Nim Puri, HDI Global managing director of UK and Ireland Stephanie Ogden and Alison Quinlivan – head of international insurance and captives at Google.
The session was chaired by Airmic chief executive Julia Graham.
To create bold new solutions, rather than continuing to act as a "lovely, slow, cuddly sloth", Quinlivan said that the insurance industry needs to address innovation like a "tiger" – "we should be aggressive and out there looking for new meat", particularly in the London Market, which she said was "under threat" due to events like Brexit, for example.
She continued: "We've got to stop tweaking and start thinking wholesale about not where are we and how can we change a couple of things, but what is going to be the state of play in 20 years and what do we have to be doing now to address that?
"It's not digging out all the legacy data that applies to the past, this is really about saying 'let's get to the bottom and really understand the risk', but it's also about listening to everybody and every individual taking responsibility for that innovation or that change."
'Collective duty'
One way that Zurich is utilising voices outside of the firm is having "conversations with customers", as it enables the insurer to "learn from what's been done to take a better step forward", especially in areas such as its movement to net zero.
Quinlivan added that diversifying the insurance industry at a greater level to ensure a wider pool of voices and ideas are heard was important, as well as addressing the issue that "there is a complete lack of understanding" among firms in how technology can help facilitate change.
She continued: "You're not going to get what you need if you only go to one place – there's too much narrow thinking to get the wholesale change that we as clients need – so often we are left out of the conversation.
"Brokers and insurers [should] carry on talking, but include us in that conversation too because we've got very much bigger aspirations as to where we would like to be."
Hanna, meanwhile, explained that "larger" companies have to "accept that we're not as nimbler as smaller organisations". So, as an industry "it's our collective duty to support [insurtechs] to grow and leverage those new technologies that are coming in effectively".
Axa XL's chief distribution officer highlighted the norm that it was more difficult for larger organisations to progress change.
Therefore, she said "introducing some of those new ways of looking at things, whether its from a culture perspective – [as] culture is equally important to the actual processes in the business – is key for success".