Insurance Times speaks to SSP's customer and marketing director about advancements on the firm's broker management system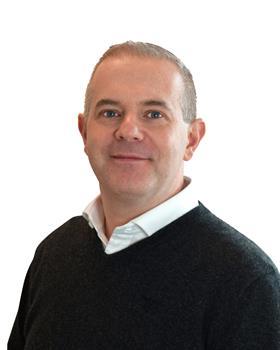 The Insurance Times etrading Survey 2020 closes at the end of this week. Here, we speak to Adrian Coupland, customer and marketing managing director at insurance software business SSP, on a few topical service factors being investigated in our annual survey.
A service area being explored in our Insurance Times etrading Survey 2020 is usability and trading ease. What developments have been made on your broker management system over the last 12 months that benefits brokers?
SSP has taken feedback from customers and improved usability by streamlining several core products. We have radically enhanced manual processing and introduced additional features, including a collection of supplementary data to support brokers' submissions to insurers.
SSP brokers also have access to an imarket live chat service, enabling them to chat online with underwriters in real time. We have enhanced this to include additional insurers and improve routing to the appropriate operator at each specific insurer. This will ensure brokers get to speak to the right person in order to address any issues they may have as quickly as possible.
To reduce administration costs and improve efficiency, we've been working hard to enable brokers to configure which tasks within a renewal cycle to automate. Overall, we continue to focus on developing our platforms to ensure they remain stable and reliable, providing usability and trading ease for our customers.
Another service area being investigated in this year's survey is system security. What changes has SSP made to its broker management system here?
Over the last 12 months we have made our system security more robust with the implementation of two new tools. These can detect any early threats or malware infections to SSP systems. We've invested heavily in our infrastructure and partnered with Amazon Web Services (AWS) to offer our customers the latest in cloud system security. This will enable us to provide best-of-breed insurance software solutions in a more flexible, scalable and secure environment.

We are also looking at the range and breadth of products. What developments have you made in this area that will benefit brokers?
Over the last 12 months, we have formed many partnerships to enhance our SSP commercial and personal lines e-trading panels. Over the course of 2019, we have introduced many new products giving brokers access to several lines of business, including hospitality, terrorism, travel and car breakdown. Our most recent products are from NIG, Policyfast, Carroll Holman, RAC and DAS.
We are now looking to enhance our panel even further with the introduction of new mini-fleet, tradesman, property owners and disaster recovery - including cyber - products, all due to launch early in 2020.
A further service area tackled in the Insurance Times etrading Survey 2020 is around client management tools and support. How does SSP's broker management system deliver here?
An example of the tools we have introduced to support our customers can be seen in the upgrade of our customer support portal. This allows customers to view the site on mobile devices, providing the support they need while on the go. Ultimately this reduces the time and effort for SSP customers when logging any issues.
In order to improve customer service levels and satisfaction, we introduced a new call management system into our service desk. With increased numbers of agents, flexible resourcing for busier times, increased visibility of queue waiting times and a new call back facility, brokers' issues are now being dealt with more efficiently.
Further developments have happened in the SSP utilisation team, with dedicated staff to offer help and support to our broking customers. As well as providing telephone support, they are also visiting brokers in their offices, helping them to get the most out of their SSP systems and Keychoice membership. We also have an internal account management team who offer telephone support, by regularly checking in with customers to provide an additional level of service.
SSP brokers have also benefitted from a series of product-based webinars, to help them get the most from their system and commercial e-trading platform. After being positively attended, we are looking to run more webinar sessions this year and we have a long list of new partners waiting to come on board.
Lastly, our survey also looks in to system technology and innovation. What changes have you made to SSP's broker management system in this field?
Our main system technology and innovation is through partnering with AWS. SSP is combining world-class software solutions with the market leader in cloud computing.
Our new broking solution is hosted through the AWS cloud to provide powerful new digital capabilities with the ability to self-serve on a range of different devices. The new functionality will be more contemporary, with fewer key strokes and system areas to access. It provides a single process, regardless of whether brokers are placing commercial or personal lines business.
We have also launched our new data solution, SSP Intuition, which offers customers access to trading data as well as powerful insight. This innovation will help brokers and insurers make faster and smarter pricing decisions across all areas of their business.
Subscribers read more
Lloyd vs Google: The implications for brokers and insurers