Survival is a 'top priority' for SMEs post-pandemic
Cyber insurance is on the rise, but two-thirds are still without cover, according to Aviva's latest SME Pulse Survey published 31 January 2022.
The annual survey of more 507 British SME's revealed positive findings about the uptake of cyber revealed:
The number of SMEs with cyber cover grew to 42%.
More than a third (38%) plan to increase online sales.
Concerning cyber risk, 38% were worried about the threat of cyber attacks.
Around 8%, were concerned significantly about cyber attacks.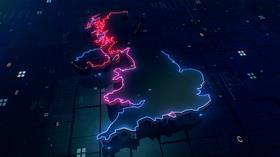 Gareth Hemming, Aviva's chief distribution officer said: "We believe brokers play a critical role in advising SMEs of their options and making informed choices about the cover they need, to this end we are investing in additional levels of support for brokers across the UK making it easier for them to access our underwriters and risk managers."
"It is encouraging to see that business resilience planning is one of the top focus areas for SMEs this year. The old saying 'prepare for the worst and hope for the best' is relevant now more than ever and we have a raft of risk management tools to help brokers work with businesses to do this."
Fears around cyber-attacks appear to be driven by experience, with 13% having suffered an attack.
Furthermore, SME owners who had experienced or knew of a cyber-attack, 66% indicated it happened more than once.
The survey among various sectors happened between 10 December 2021 and 2 January 2022, it was led by YouGov.
Survival
The top focus for SMEs post-pandemic is survival, with 32% seeing this as top priority – followed by workforce retraining and upskilling at 23% and business resilience planning at 22%.
Hemming added: "SMEs continue to demonstrate incredible adaptability and resilience during the pandemic and, as we hopefully move into a post-pandemic period of growth, we believe this will continue.
"The move to increase online presence and digital processes brings an increased risk of cyber-attacks – at a time when businesses can ill-afford further disruption."
Meanwhile 37% of SMEs expect to grow driven by the manufacturing sector where growth expectations were cited at 56%. This was highest in construction and real estate.
Hemming said engaging with a broker is more crucial than ever.