However, business interruption remains a 'key theme'
Cyber perils are the biggest concern for companies globally in 2022, according to new research by insurer Allianz Global Corporate and Specialty (AGCS).
Its 11th annual Allianz Risk Barometer report, which surveyed 2,650 risk management experts across 89 countries and territories, including chief executives, risk managers and brokers, found that the threat of ransomware attacks, data breaches or major IT outages worried companies even more than business and supply chain disruption, natural disasters or the Covid-19 pandemic, all of which have impacted firms in the past year.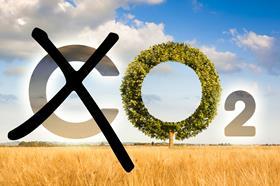 Around 44% of respondents identified cyber incidents as their most important global business risk, topping AGCS' risk rankings for the second time in the survey's history.
In the UK specifically, 50% of respondents cited cyber incidents as their primary peril for this year, compared to 42% who said this last year.
AGCS' chief executive Joachim Mueller said: "Crippling cyber attacks, the supply chain impact from many climate change-related weather events, as well as pandemic-related manufacturing problems and transport bottlenecks [have] wreaked havoc."
Scott Sayce, global head of cyber at AGCS, added: "Ransomware has become a big business for cyber criminals, who are refining their tactics, lowering the barriers to entry for as little as a $40 (£29.46) subscription and little technological knowledge.
"The commercialisation of cyber crime makes it easier to exploit vulnerabilities on a massive scale. We will see more attacks against technology supply chains and critical infrastructure."
BI remains key
Meanwhile, business interruption (BI) was once again ranked in the top three risks for the UK, this year taking second place (34%), up from third in 2021.
According to the 2022 survey, the most feared cause of BI is cyber incidents, reflecting the rise in ransomware attacks and the impact of companies increased reliance on digitalisation and remote working.
However, climate change-related risks have risen sharply up the agenda for UK businesses, moving from sixth place in AGCS' 2021 survey to now be ranked as the third most pressing risk for British organisations (31%). Across all respondents worldwide, 17% recorded climate change as an important business risk for this year - the highest figure recorded in the Allianz Risk Barometer survey.
Globally, the Covid-19 pandemic dropped to fourth place in the report's risk rankings (22%) - however the survey pre-dated the Omicron variant.
Overall respondents defined BI as their second most important risk for the year (42%), followed by natural catastrophes (25%).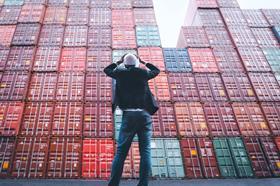 Mueller said: "Business interruption will likely remain the key underlying risk theme in 2022.
"For most companies, the biggest fear is not being able to produce their products or deliver their services. 2021 saw unprecedented levels of disruption, caused by various triggers.
"This year only promises a gradual easing of the situation, although further Covid-19-related problems cannot be ruled out.
"Building resilience against the many causes of business interruption is increasingly becoming a competitive advantage for companies."
Maarten van der Zwaag, global head of property risk consulting at AGCS, added: "There is a growing willingness among top management to bring more transparency to supply chains, with organisations investing in tools and working with data to better understand the risks and create inventories, redundancies and contingency plans for business continuity."