Lloyd's boss John Neal deems CFC a 'frontrunner in cyber products'
CFC Underwriting's forthcoming Lloyd's of London Syndicate 1988 will support the MGA to rapidly expand by allowing it to source more risk capital, according to the MGA's founder and chief executive Dave Walsh.
Back in April, CFC announced its plans to launch Syndicate 1988 - it has now received approval "in principle" for the syndicate's creation.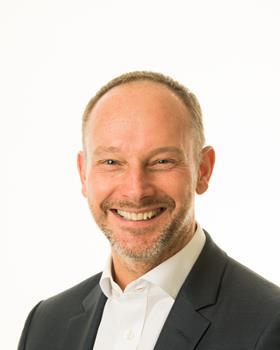 Managed by Asta Managing Agency (Asta), both firms are working together to secure the final approvals needed to begin underwriting business from 1 July 2021.
Speaking about this at CFC's virtual cyber summit last month, Walsh said: "As an MGA or as an insurance carrier to support that growth, we need to source much more risk capital every year.
"This is a really exciting venture for us. The first reason for this is because we want to start to take risks ourselves on the same terms as our carriers.
"The second reason is because we are growing fast we want to be able to access a wider pool of risk capital to back the risks we write.
"So, our syndicate will be backed by our capital and act as a transformer vehicle for [an] enormous pool of pension funds, sovereign wealth fund and other capital.
"The plan is that the syndicate will sit alongside our other capacity providers and it's going to be a really futuristic Lloyd's syndicate."
Walsh added that while there may not be a Lloyd's box for Syndicate 1988 or any full-time employees, "the active underwriter will be seconded to the syndicate and once a year will commit the syndicate to another year back in CFC's business".
Syndicate 1988 will also back the Future of Lloyd's vision.
Key role
John Neal, chief executive at Lloyd's of London, has formally welcomed Syndicate 1988 to the Lloyd's marketplace.
He said: "As a frontrunner in cyber products and a pioneer in developing solutions to emerging risks, you have a key role to play within the Lloyd's market.
"CFC has demonstrated real growth, stability and strong performance and at the same time, has a proven ability in technology and data science.
"This brings new, attractive and diverse lines of business to Lloyd's and I am looking forward to seeing the new syndicate grow and prosper. I have no doubt that you will help to drive the market forwards too."