Cover will also include the increased cost of working while clients are unable to access their premises following an attack
MGA Geo Specialty has broadened its UK political violence and terrorism policies.
This aims to widen the scope of its business interruption (BI) insurance to cover loss of profits, even after the insured property has been rebuilt and reopened.
Terrorism insurance policies typically pay for BI following physical damage, until the reinstatement of the premises.
Geo Specialty claimed that its new wordings are a UK first, due to the fact that its BI insurance covers loss of profit until a business is operating as well as it was before a terrorist incident, for the duration of the three-year indemnity period.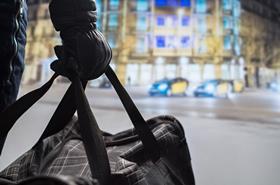 Marcus Meredith, Geo Specialty's head of political violence and terrorism, said: "When businesses are the victim of terrorism or political violence, they deserve the support of insurance not just to reopen, but to get back on their feet and back to trading as they were before.
"Extending our coverage to put them back in the position they were is simply the right thing to do.
"The National Counter Terrorism Security Office has warned that as the economy emerges from [the] Covid lockdown and the economic stimulus from the government is likely to be a significant catalyst for further tensions and incidents, driven by both extreme political and religious fundamentalist views."
Reality of long-term BI losses
Geo Specialty has also extended its cover to include clients' increased cost of working while they are unable to access their premises following an attack - for example, the additional cost of cyber security if businesses are forced to work remotely or at temporary premises.
Meredith added: "Typically, wordings are based on property reinstatement, which ignores the reality of long-term BI losses following a catastrophic event. We're pleased to have agreed with our carriers to broaden the scope of Geo policies.
"Based on the threats of modern terrorist activity, there may be significant cover shortfalls with this conventional placement if no material damage occurs to the property.
"The threat of lone wolf terrorism, often perpetrated by radicalised [individuals] online from the comfort of their homes, remains very high, which by their very nature are hard to identify and prevent, especially in high density areas."
Meredith, a former British Army officer, initially launched Geo Specialty's political violence and terrorism policies in 2017.
The insurance is intended to offer an alternative to the government-backed Pool Re scheme, offering broader coverage as standard, such as non-damage denial of access and including all politically motivated attacks, for example lone wolf attackers.
Geo Specialty's political violence and terrorism policies have no business interruption deductible or waiting period, meaning coverage is in place from the moment an attack takes place.
The policies are available online via a quote and buy portal on IQUO and Acturis.