He will join the reinsurance broker in a newly created role
Reinsurance specialist Guy Carpenter has appointed Julian Enoizi as its new global head of public sector, a newly created role, effective from 11 April 2022.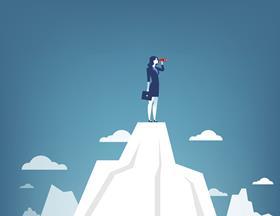 Upon joining the Marsh McLennan-owned business, Enoizi will be responsible for driving growth by identifying opportunities to address systemic risks, such as cyber and climate change.
He joins from UK government-backed terrorism reinsurer Pool Re, where he was chief executive for over eight years.
During his tenure, Enoizi presided over the reinsurer's renewal of its unlimited government guarantee and played a central role in discussions concerning the UK government's management of risks.
Prior to Pool Re, Enoizi held chief executive positions at a number of firms, including ProSight Specialty Underwriters and Argo Group International Holdings.
Ideal appointment
President and chief executive of Guy Carpenter Dean Klisura said: "At Guy Carpenter, we remain committed to helping develop and secure public-private partnerships, which is vital to enhancing community resilience.
"Julian's understanding of the importance of such partnerships and his extensive market experience make him the ideal person to lead our global public sector practice."
Enoizi announced that he would step down from his position at Pool Re in November 2021.
At the time, he said: "It has been a privilege to lead Pool Re. I have enjoyed working with an extremely talented team and drawing on our various combined experiences to create a world leading, national resilience entity in the terrorism sphere."
This month, Pool Re welcomed Tom Clementi as its new chief executive, subject to regulatory approval.