The search for a successor is underway
Pool Re's chief executive Julian Enoizi will be stepping down from his leadership position in spring 2022, following eight years of leading the terrorism reinsurer.
Under Enoizi's leadership, Pool Re has undergone significant development to now be at the forefront of leading change in global insurance and reinsurance responding to evolving terrorism threats.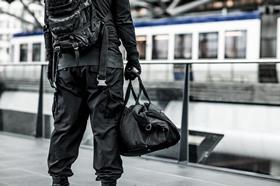 His notable achievements include more than doubling the buffer between the UK taxpayer and terrorism losses from £5bn in 2013 to £12bn today.
This was achieved through the growth of Pool Re's fund and the implementation of the world's largest terrorism reinsurance programme, combined with an insurance-linked securities (ILS) issuance.
Pool Re has begun the process of searching for Enoizi's successor - an announcement for that appointment will be made in due course.
Enoizi said: "It has been a privilege to lead Pool Re. I have enjoyed working with an extremely talented team and drawing on our various combined experiences to create a world leading national resilience entity in the terrorism sphere.
"I am pleased and proud to have been able to support a significant return of terrorism risk to the commercial insurance markets through increased retentions as well as through the reinsurance programme."
Transformational contribution
Internationally, Enoizi spearheaded global collaboration through the foundation of the International Forum of Terrorism Risk (Re)Insurance Pools (IFTRIP) in October 2015.
This enabled knowledge and experience sharing in mitigation and capacity building across national terrorism pools.
Angela Knight, chair designate of the Pool Re board, said: "We would like to thank Enoizi for his transformational contribution to Pool Re over the past eight years.
"He has overseen the development of a passive mechanism of risk transfer into a dynamic organisation that offers market leading research, analysis, thought leadership, risk management guidance and which, as a result, is firmly established as a critical component of both the financial and governmental infrastructure.
"Enoizi has also been tireless in working to achieve a signed framework agreement governing Pool Re's seamless transition to an arm's length body of government. We wish him every success in his future endeavours."
Pool Re has invested in risk mitigation initiatives in partnership with government and the counter-terrorism police.
Other work Enoizi has been involved in includes the introduction of risk reflective pricing, the extension of cover to include cyber and non-damage business interruption, increased engagement with the academic sector to further the understanding of both terrorism risk and its management and the establishment of the reinsurance scheme's risk advisory division, Pool Re Solutions.
Enoizi added: "Pool Re is now a business well equipped to meet the challenges of the evolving terrorism threat, as well as providing a template for responding to the emergence of other systemic risks."