The insurance industry has an opportunity to develop 'affirmative physical damage offerings'
Lloyd's of London has warned the insurance sector about the growing risk of state sponsored, geopolitically motivated cyber attacks, such as those conducted during the ongoing Russia and Ukraine war, in its latest report, published today (30 June 2022).
The report, entitled Shifting powers: Physical cyber risk in a changing geopolitical landscape, is the third publication from the marketplace within its series of reports themed around shifting powers. These publications are produced in partnership with the Cambridge Centre for Risk Studies.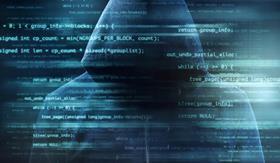 The research stated that despite the existing market for cyber cover being small and specialised, there is an opportunity for the insurance industry to develop "affirmative physical damage offerings", "business interruption and contingent business interruption products".
This is because cyber attacks could cause significant physical damage to national infrastructures and privately owned assets.
Patrick Tiernan, chief of markets at Lloyd's, said: "We understand the complex and potentially systemic risks in the cyber class and are committed to supporting a resilient and sustainable cyber market in the years ahead.
"This report is another step in working with our stakeholders to facilitate solutions that can help protect customers from a risk that has reached the highest level of priority in boardrooms around the world."
Commonplace physical cyber attacks
The report flagged that physical cyber attacks – defined as virtual attacks which trigger physical disruption - are becoming increasingly commonplace, especially targeting critical national infrastructure or privately owned assets. For example, the report cited that cyber attacks targeting critical infrastructure rose from less than 10 in 2013 to almost 400 in 2020.
The report stated: "Cyber security is at the top of the agenda for businesses, boards, risk managers and consumers.
"In recent years, malware and ransomware attacks have been causing severe disruption for global businesses and their supply chains – and increased scrutiny of the mitigation strategies and insurance coverage of those businesses."
The report outlined the potential material impacts on businesses - such as fire, explosions, flooding, or bodily injury - if risk managers are unaware about protecting physical infrastructure from cyber incidents.
Tiernan added: "The Lloyd's market has a proud history of innovation, including underwriting the first cyber policy.
"Our market now writes around one fifth of all global cyber premium. With that position comes a responsibility to look beyond the immediate market dynamics and provide effective leadership as the market matures."