FCA warns of contract continuity risks of Brexit
The insurance industry faces "cliff edge" risks on contract continuity after Brexit, according to the FCA.
In a speech in the City of London, Nausicaa Delfas (pictured), the FCA's executive director of international, cited Bank of England figures showing that 10 million UK policyholders and 38 million European Economic area policyholders could be affected. She added that Brexit could also hit around a quarter of associated derivative contracts, worth some £26 trillion.
"There are 'cliff edge' risks we face in relation to contract continuity," she said.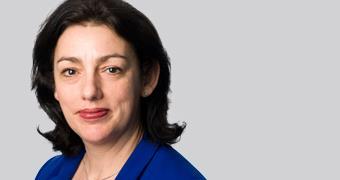 "Where any of these contracts extend beyond March 2019, the UK and the EU must, together, create contractual certainty, either through an implementation period or by some other means," she said.
"If this is not achieved, there is a risk that some of these contracts could not be appropriately serviced," she warned.
"In concrete terms, insurers may not be permitted to pay out claims on policies, and derivatives users may not be able to manage the risks of their positions. This would not enhance the integrity of markets, nor serve the interests of consumers, either in the UK or in the EU."
Delfas said the FCA is "closely engaged" with its counterparts in the EU on issues related to Brexit.
"We are participating in a technical group set up by the Bank of England and the European Central Bank which is taking account of potential Brexit risks, including contract continuity."