Chief executive Nick Houghton sought the move after being 'impressed' by the firm's brokerage and growth
JMG Group has facilitated a management buyout (MBO) of Scottish broker Greenwood Moreland and taken joint ownership of the business.
As a result of the MBO, JMG Group has acquired a 75% ownership stake in Greenwood Moreland, with the management team at the broker taking the remaining 25%.
Greenwood Moreland was formed in June 2017 following the merger of Greenwood Insurances and Moreland Insurance Brokers.
The broker currently employs 35 people and operates from four branches across Scotland to offer general insurance solutions to individuals and SMEs. It also covers the charity, church and franchise sectors.
JMG's investment in Greenwood Moreland will see it join the JMG Group and allow the broker's founding director Robert Weir to retire.
Nick Houghton, chief executive of JMG Group, said he was "impressed" by the way that Greenwood Moreland managing director Andrew Weir "does business", having watched the broker grow over recent years.
He continued: "There is a real parallel between the Greenwood Moreland ethos and approach and our own and I know the company and the team will be an excellent fit within the JMG group."
'Game changer'
Andrew Weir added that the broker's aim is to build a "good quality company" both for customers and staff, as well as offering development opportunities to its team as the business focuses on continued expansion.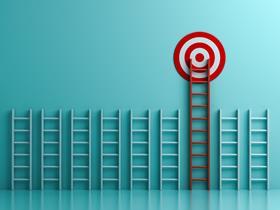 He said: "The new partnership with the JMG Group is a real game changer for our business that ticks our boxes for growth in the short, medium, and long term.
"The people and processes they have in place are superb and will help us execute our strategy over the coming months and years.
"Clients will continue to enjoy a strong and committed trading relationship with us and it will provide additional opportunities for the people in our team, too.
"It's a really good fit for us and we're very excited."