However, this optimism is tempered by a 'wariness of macroeconomic and inflationary pressures'
More than half (53%) of professional indemnity (PI) professionals working in the London market believe that their appetite for writing PI cover will increase over the next 12 months, according to new research from law firm Clyde and Co, published today (28 July 2022).
Its second annual London market professional indemnity report, which surveyed 89 London market PI professionals across underwriting, broking and claims, also found that 44% of respondents think their appetite for writing PI policies would remain at its current levels over the next year.
The law firm's report additionally noted "widespread optimism" around market conditions for the coming months, although this was tempered by an industry-wide "wariness of macroeconomic and inflationary pressures".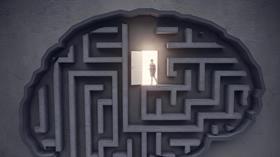 Clyde and Co found that 88% of respondents believe that PI rates would continue to increase over the next year, while 61% said that broad economic trends would affect the volume of PI business underwritten in the London market.
Simon Konsta, partner at the law firm, said: "These findings show a great degree of optimism in the London PI market, despite increasing economic headwinds.
"There's confidence that the market has sufficient capacity and is at a satisfactory level in terms of rates to weather any coming storms and remain both a competitive and respected hub for PI risks."
Claims headwinds
The report further revealed that most London market insurers, brokers and claims experts expected PI claims to worsen "significantly" over the coming two years – 80% of those surveyed expected the frequency of claims to increase over the next 24 months, while 68% predicted that claim severity would also increase over the same period.
However, many respondents said that the impact of the Covid-19 pandemic on claims appeared to be less severe than first feared.
Konsta added: "While respondents clearly expect claims to rise in the next two years, they remain broadly optimistic about discipline in the marketplace."
Evolving market
Speaking on the PI sector more broadly, Matt Pini, managing director of wholesale broker Consilium, told Insurance Times: "PI is obviously something that's evolving - there's more capacity in that respect.
"[Although] the [wider insurance] market is still hardening across the board, PI [has] gone through the hard market and it is softening.
"There's a lot more capacity, especially design and constructs, which has always been difficult to place. There's a lot of markets for that now."