The claimant, who pursued the case for five years, has been found fundamentally dishonest by the County Court at Kingston upon Thames
A motorcyclist has failed to ride off with £20,000 damages and costs after being found fundamentally dishonest for pursuing a five-year claim for personal injury, credit hire and storage.
The legal case involved Jose Carlos de Oliveira Junior Gorla, who submitted a claim to specialist home and motor insurer Haven Insurance following a road traffic accident on the A40 in High Holborn, London, on the 3 May 2016 - Gorla had been riding a Honda motorcycle.
Haven Insurance became suspicious of the claim, so engaged counter fraud law firm Flint Bishop to conduct an investigation. This found that Gorla was the director of BR Motors Services - the same company that had invoiced Gorla for recovery and storage following the accident.
Furthermore, Gorla stated that he suffered joint pain as a result of his injuries from the RTA, but Flint Bishop discovered that he had a 15-year history of joint pain that was caused by arthritis.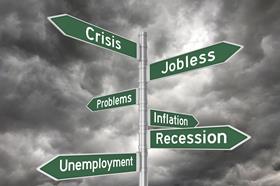 When undergoing his medical assessment for the purpose of the claim, Gorla reported that he experienced pain to his knee within hours of the accident.
He also advised the attending medical expert that his only relevant medical history was surgery for ligament repair six years ago and that he had been symptom free following the operation.
Relying on this account, the medical expert reported that Gorla had sustained a minor psychological injury lasting eight months, as well as a six-month injury to his knee. The medical expert later confirmed that he had not been informed of the issues regarding Gorla's medical and accident history.
Flint Bishop also found that Gorla's claims history showed he had an extensive history of making personal injury and insurance claims.
Further inconsistencies in the case included Gorla failing to disclose that he was the sole director of his company. Instead, he said his job was a motorcycle courier.
Gorla additionally stated that he needed to enter into a credit hire agreement for a replacement motorcycle so that he could continue working. He then claimed over £6,500 from Haven Insurance for hire.
Perseverance paying off
The resulting trial was heard at the County Court at Kingston upon Thames on 27 May 2021 before District Judge Armstrong, who found the evidence wholly unreliable, according to Flint Bishop.
As a result, the claim was dismissed in its entirety and Gorla was ordered to repay a without prejudice payment of £1,505 as well as Haven Insurance's costs of £8,000.
Joseph O'Connell, claims director at Haven Insurance, said: "Haven's perseverance in defending this claim for over five years has eventually paid off and we will not be deterred from pursuing those who pursue fundamentally dishonest claims.
"We will now be taking steps to ensure we recover the £9,505 Gorla owes to Haven Insurance."
Anthony Carrington, partner and head of counter fraud at Flint Bishop, added: "This result is a fantastic finding against the claimant and those companies involved in the claims process who aim to unjustly profit from trivial road accidents.
"The inconsistencies in this case were expertly evidenced by the counter fraud team at Flint Bishop and the judge's findings validate the concerns our insurer client had.
"The claimant has pursued this claim for five years, which shows the lengths that people will go to pursue dishonest claims."
Insurance Times has been unable to contact BR Motors Services for comment.
In finding Gorla to be fundamentally dishonest, the judge noted the following issues with his evidence:
1. He failed to mention that he was a director of BR Motors Services Limited, which was the company responsible for the recovery and storage of his motorcycle following the accident.
2. BR Motors Services Limited in the five years following the accident took no steps to collect the monies due from Gorla. The judge found that the agreement with BR Motors Services Limited was a sham and the firm had no intention of enforcing the contract.
3. Gorla was involved in eight previous accidents, which he failed to mention to the medical expert or in his witness evidence.
4. He failed to mention a relevant 15-year history of joint pain caused by arthritis.