However, a similar proportion felt disconnected or forgotten by their employers, resulting in a third of respondents considering leaving their firms
One in four (25%) UK employees at insurance firms would prefer to work entirely from home in the future, according to new research released today (5 July 2021) by consulting firm Accenture.
Its survey, which was conducted between 11 and 16 June 2021, polled 1,406 adults working in the financial industry in the UK - of which 526 work in insurance.
The research found that having a flexible working schedule - in terms of days or hours - was the most preferred initiative workers wanted from their employers, with 72% saying this would help them adjust to working life post-pandemic.
The majority (72%) of insurance staff said they would like to work just two days a week or less in the office, compared to just 6% who favour the return of five days a week in the office.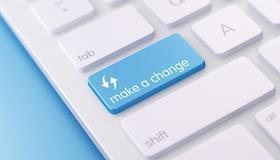 Around 87% feel they have the workplace support they need to balance work and other commitments, with 23% adding that this support has increased since March 2020.
On the flip side, however, one in four felt that additional pressure from the pandemic had not been taken into consideration by their employer, while a similar proportion (23%) felt disconnected or forgotten by their company.
A third (34%) of insurance employees have considered or are considering leaving their current firm - 33% of these respondents stated their departure would be for another career opportunity.
A further 12% have considered leaving their jobs but do not intend to return to the financial services industry, with stress (20%) and the lack of work-life balance (23%) being the top two reasons why.
Jamie Althorp, insurance lead at Accenture UK and Ireland, said: "As an industry that didn't typically work from home, there was widespread surprise amongst insurers and their employees at the successful transition to remote working, particularly for areas such as motor, home and general insurance.
"It seems we could just be at the beginning of these new ways of working, with the research findings signalling loud and clear that the majority of insurance employees favour a more flexible approach going forward.
"Insurers can now use this moment as a means of differentiating themselves when it comes to attracting and retaining the top talent, whilst boosting diversity and ultimately driving growth in the UK insurance sector."
Remote working beats compensation
The research also highlighted that 58% of insurance staff agreed that their workplace and role could not return to a pre-Covid 'normal', while 38% would forgo compensation if they could work fully remotely.
Considering the benefits of remote working, 61% said they had been more productive working at home and 75% agreed that losing their daily commute had given them more free time.
Approximately 57% also said their employers had become more considerate of employee mental health.
However, moving forward, 57% do not know if flexible working will be offered in their workplace and only 39% are aware of whether their employer will consider the initiative.
Althorp continued: "Now that insurers are equipped with the right tools and technology for an effective hybrid workforce, there is a real opportunity here to reinvent the balance of physical and digital workspaces to drive higher productivity, whilst ensuring a better employee experience through flexible working practices."