The insurance collective is urging the chancellor to agree the model
Totus Re is urging professional business bodies to call on the chancellor to agree the model and therefore help ensure adequate insurance can be assessed by all businesses.
The need for such an initiative has been accelerated by the financial strength of many businesses that have been damaged by the apparent absence of insurance to provide protection in the event of the pandemic.
Co-founder of Totus Re, Liz Foster said: "As UK business look to re-establish a version of normal, we want to make sure they are adequately supported by the insurance industry to allow them the confidence to get back on track.
"My request to professional bodies is to please use the powerful voice of your organisation to call upon the chancellor to agree the Totus Re model, and thus support UK businesses as they move forward from Covid-19."
It follows the idea being proposed last month by Worry+Peace founder James York, as well as Foster.
Proactive behaviour
Totus Re is an open collective designed to pre-empt macro perils for any catastrophic pan-economic event.
The insurance sector is actively seeking to repair its damaged reputation and to tighten policy wordings to avoid any future such damage.
The collective sees this as is reactionary behaviour when many others in the market believe that proactive behaviour is desperately called for.
The collective believes that the solution lies in TotusRe as its model would create a private-public structure and a fund which would remove the government from finding itself as the insurer off last resort but no income to fund its payment.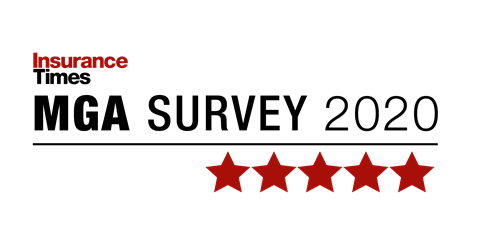 Red Risks
Pandemic as a risk is included in the National Risk Register along with other category 'red risks' such as cyber and climatic hazards. Any of these so-called 'red risk' hazards could once again create serious financial damage to business, to society and to the government.
Pool Re was established 27 years ago to provide insurance against the risk of terrorism which had become otherwise uninsurable. It has created financial security and therefore financial confidence, for society when acts of terrorism strike our community.
Meanwhile Flood Re now exists to support the UK when floods strike our community.
TotusRe would sit at the centre of an insurance cell structure with each of the identified risks in an attached cell to include the risks of pandemic, terrorism, flood, cyber and climate but with others too as found in the National Risk Register.
This provides a single source of insurance with no ambiguity of policy wording or intent, and cover would continue even after an event which triggers payments.
Funding would come from policy holder contributions, insurer contributions, reinsurance, and market retrocessionnaire (reinsurance of reinsurance).
The government provides a guarantee to pick up that which the cell cannot.
---
Not subscribed? Become a subscriber and access our premium content