A lack of consumer trust in the travel insurance sector should be addressed with greater clarity over policy exclusions, says senior insight analyst
Consumers often misunderstand what they are covered for by their travel insurance policies, evidencing an increased need for clear communication from the travel insurance sector, according to market research firm Consumer Intelligence.
Research conducted by the company found that nearly 50% of surveyed consumers believed that travel insurance policies would generally cover flight cancellations due to Covid-related staffing issues.
However, this sort of disruption is – according to Consumer Intelligence – unlikely to be covered by standard travel insurance providers.
Speaking during a webinar entitled Travel insurance in a perfect storm, held last week (21 July 2022), Ella Bracewell, senior insight analyst at Consumer Intelligence, explained: "The recent disruptions – staffing issues at airports and flight cancellations because of these staffing issues – are pushing lots of customers to buy travel insurance at the moment, [but this specific issue is] unlikely to be covered by the travel insurance provider.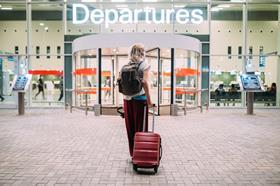 "Lots of customers think they're going to be covered, but they might not be – and suddenly, there's a bit of misunderstanding."
Bracewell added that this situation could lead to disgruntled customers losing trust in their travel insurers.
Mismatched expectations between customers and insurers when it comes to travel cover is not solely centred around flight cancellations due to Covid-related staffing issues, however.
Just over 20% of consumers in Consumer Intelligence's research believed that they would be covered by their travel insurance policy if they cancelled a trip because they were worried about getting Covid-19, rather than actually contracting the virus.
Again, the firm noted that this situation was unlikely to be covered by travel insurance providers.
A lack of communication from travel insurers around what their policies cover – or exclude – is especially dangerous at this time because travel insurers are currently rated badly in terms of trust from consumers, Consumer Intelligence noted.
The firm additionally revealed that during the pandemic, travel insurers scored the lowest on an amalgamated ranking of how much consumers trusted various services and industries – below media, government, banks and motor and home insurers.
Currently, travel insurers sit above government, media and travel companies, but only because these three sectors have fallen in Consumer Intelligence's trust rankings.
Catherine Carey, interim marketing director at Consumer Intelligence, explained: "[Travel insurance] has some work to do to win people's trust. Customers have high expectations that their travel insurer is going to catch them when they fall.
"Juxtaposed [with] that, we have these really high or void expectations from customers that they're going to be covered for things that they're not – there's a lot of risk there."
Building trust
Consumers' propensity to buy travel insurance has increased too, according to Consumer Intelligence. This trend has been most influenced by increased airport delays, cancellations and baggage issues, which has led to 40% of surveyed consumers saying they were more likely to purchase travel insurance moving forward.
A further 36% of respondents said they were more likely to acquire travel cover because of Covid-19, while 24% stated that they were more likely to get travel cover because of the cost of living crisis.
While these stats are positive for the travel insurance sector, they could lead to a loss in trust if consumers feel they have been led astray and claims are rejected.
Mandy Langfield, managing editor at travel news website Voyageur Group, added: "Insurers could do a better job at connecting with consumers, getting their names out there as authorities on what travellers need to do to protect themselves and on their rights during travel disruption events.
"Travel insurers are the experts about what coverage travellers have access to and they need to get better at communicating with the media and putting themselves front and centre as spokespeople for their own industry."
Travel insurers could also improve their communication – and build trust with consumers – by making use of "plain English", keeping policies clear and concise and making sure that any exclusions were "front and centre", added Langfield.
Bracewell said that consumers would be best served with clear information. She noted: "Insurers need to focus on presenting information in plain English to solve these misunderstandings and build trust."