There is a social element to work that employees who work from home may not be getting leading to feelings of isolation as well as having to juggle other responsibilities such as childcare
As the UK insurance industry has been working from home during lockdown, some believe that it can be isolating and give rise to a range of mental health issues.
Especially in terms of working space, Andy Fairchild, chief executive at Applied Systems said in Insurance Times's webinar yesterday morning 'Brokers and coronavirus: What challenges will brokers face post-Covid19 and what role will technology play this year and beyond?'
He gave the example of an employee's home working space also doubling up as a living area, kitchen, play area for the children and a place to work out.
Despite these concerns, Fairchild has seen more productivity from his staff over the last few months, and therefore lockdown has shifted his thinking about how this productivity is measured, and how well staff are supported and rewarded.
"I think we are going to see some interesting data come out about productivity and employee satisfaction," he said. "But one certainty is that we are not going to go back to the way it was before."
Social element
Meanwhile there is also a social element to work, and remote working can be isolating, according to Carl Shuker, A-Plan's group chief executive.
He pointed out that the idea of working from home and the reality of it are two very different things for people.
Shuker gave the example of a couple's relationship surviving on the basis that they usually spend half their time at work away from their partner and the rest at home. However, with the UK lockdown and businesses remote working where possible has meant that these two worlds have now been merged – and this could create tensions.
A-plan has 60% of teams back in the office with 40% still working from home, but he said the firm is now aware of what is entailed if the UK heads for a second wave having completed this migration once already.
Despite all this uncertainty with the pandemic increasing anxiety, Shuker said: "It's important to engage with teams, and make sure you have really honest conversations about what's going to happen next."
Fairchild added: "It leads you to focus more on your output. I think that's a positive thing, as long as you can balance that with employee wellbeing. A lot of roads are coming back to that and I think for a good reason, there are some folks that are deeply social animals, we benefit from that as leaders."
This is why employee wellbeing, engagement and mental health should all be a key focus.
---
Not subscribed? Become a subscriber and access our premium content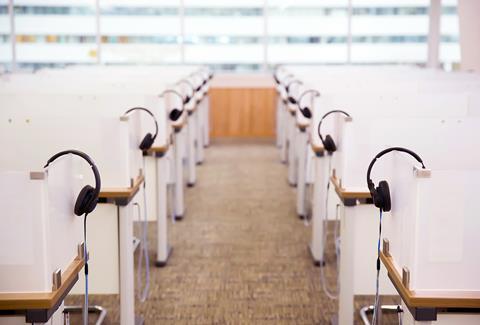 Webinar Brokers & coronavirus: What challenges will brokers face post-covid and what role will technology play this year and beyond
1

2

3

4

5

Currently reading

Working from home could cause employee mental health issues